How the Right Will Shape British Politics
David Cameron kept Scotland in the U.K., but the rise of right-wing nationalists could cost him his job
By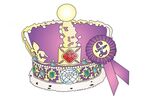 It took a man named Reckless—Mark Reckless—to shake up British politics. In September the member of Parliament announced on live television that he was quitting the Conservative Party and joining the U.K. Independence Party, a right-wing movement usually known by its acronym, UKIP.
The 43-year-old's decision injected a dose of mainstream credibility into the party. Dismissed as "a bunch of fruitcakes, loonies, and closet racists" by David Cameron before he was prime minister, it's now his biggest problem leading up to next May's general election. UKIP, founded in 1993 by conservatives opposed to Britain's membership in the European Union, has done well in special elections this year on an anti-immigrant platform. In May, it came ahead of Labour and the Conservatives in elections for Britain's representation in the European Parliament.

No one believes UKIP will become a majority party, but analysts say it could steal enough votes from Conservatives in the 2015 general election to put Labour in a position to form a government. "We could have the somewhat bizarre scenario of a radical right-wing party costing a center-right party its government and allowing a more socially liberal, pro-European party into power," says Matthew Goodwin, a professor of politics at the University of Nottingham.
Cameron has been warning Conservative voters that going to bed with UKIP on election night means they will "wake up with Ed Miliband," the Labour leader, the next day. Cameron has pledged if he wins in May to hold a nationwide referendum on getting out of the EU, a promise that's rattling both the business-friendly core of his party and Washington, which opposes a British withdrawal. Even Labour leaders are trying to appeal to UKIP sympathizers with promises to push for immigration reforms. "You're seeing Labour and Conservative politicians both running scared," says Peter Kellner, president of YouGov, a U.K.-based polling and market research firm.
Before it's here, it's on the Bloomberg Terminal.
LEARN MORE