Coal May Get More Time to Burn
Amid intense debate, the EPA hints it will slow down its plans to wean the U.S. off dirty energy
By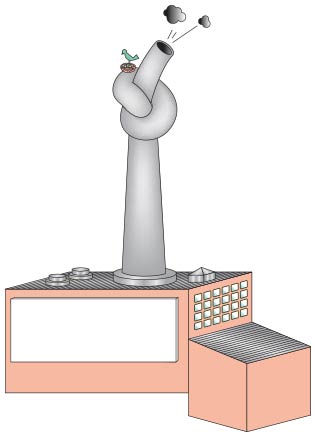 The cornerstone of President Obama's effort to address climate change is the first-ever federal rule limiting the amount of carbon dioxide that can be released by power plants, the source of a third of all U.S. emissions. The 645-page draft regulation, unveiled in June by the Environmental Protection Agency, would require utilities to cut emissions 30 percent by 2030, chiefly by forcing them to upgrade their older, dirtier-burning plants or by making them switch from coal to natural gas by 2020.
It now seems unlikely that initial target will make it into the final rule, due to be released next June. Already, the EPA has said it's considering an extended time frame for reducing reliance on coal to 2029, giving utilities almost an extra decade to adapt. "The key to making our Clean Power Plan ambitious and achievable is flexibility," EPA Administrator Gina McCarthy said in October.
The EPA's shift came after intense lobbying by utilities, which have largely taken the position that they can live with cutting coal use, as long as they can wait until their plants reach the end of their natural life spans. American Electric Power, a Columbus (Ohio)-based utility that's one of the nation's top coal users, says the EPA has overestimated the emissions reductions that can be achieved by making older coal plants more efficient. Joe Power, vice president for federal legislative and regulatory affairs at St. Louis-based Ameren, says, "We need a glide path to that target." His company, which wants the EPA to extend the deadline for cuts to 2035, has hired former Democratic House leader Dick Gephardt and former Republican Senator Kit Bond, both of Missouri, as well as the lobbying firm Bracewell & Giuliani, where former New York Mayor Rudy Giuliani is a partner.
Not all the pressure on McCarthy has come from those trying to weaken the rules. More than 1.5 million people have already submitted their views to the EPA during a public-comment period, thanks to a push from groups such as the Sierra Club, which put a form letter on its website for members to send to the EPA. "If you knock back the 2020 target, you would undercut the seriousness" of the plan, says David Doniger, head of climate programs at the Natural Resources Defense Council. With negotiations under way on a new United Nations climate-change agreement, expected to be completed at a Paris summit in December 2015, "the U.S. needs to demonstrate that it's doing things here at home," he says.
The EPA's proposed 30 percent emissions cut isn't quite as tough as it looks. It's based on 2005 levels, and utilities have already curbed emissions 15 percent nationally since then by replacing aging coal plants with natural gas plants and switching to renewable power. The plan also gave coal-dependent states such as Kentucky and West Virginia—where getting electricity producers off coal is harder—a break in the form of lower emissions-reduction targets, while it asked states like Texas, where natural gas is plentiful, to make bigger gains. McCarthy has said she expects "significant" revisions to the initial state targets and may add regional targets for renewable power such as solar and wind.
Coal producers are still trying to block the rule altogether. "This is all pain and no gain," says Kevin Crutchfield, chief executive officer of Alpha Natural Resources, the second-biggest U.S. coal producer. Bristol (Va.)-based Alpha and St. Louis-based Peabody Energy, the country's largest coal producer, have hired former Republican lawmakers, including former House Speaker Dennis Hastert of Illinois, to push bills through Congress that would block the EPA from making any rules on emissions that could lead to higher electricity prices for consumers.
Those measures, which include a bill sponsored by Senate Republican leader Mitch McConnell of Kentucky, could get a boost in the next session from the Republican gains in the midterm elections—though it's almost certain Obama will veto any attempt to gut the EPA rule entirely. That's increased the willingness of electric utilities and states to play ball with the White House. "They understand where the president is," says Carol Browner, who served as head of the EPA under President Clinton. "There's no 'if.' It's just 'what.' "
— With assistance by Jim Polson
Before it's here, it's on the Bloomberg Terminal.
LEARN MORE