Biggest Nordic Buyout Fund Sees Tough IPO Market After Hype
Adam Ewing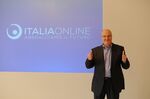 EQT Partners AB, the Nordic region's biggest private equity fund, said a correction in stock market prices, sclerotic European growth and tensions with Russia mean fewer companies will be able to sell shares to the public.
After roaring back to life earlier this year, the market for initial public offerings now faces a "tough" time as the hyperbole dies down, Harry Klagsbrun, a partner at EQT, said in an interview.
"The market has basically seen a correction overall which has also impacted the appetite for IPOs," Klagsbrun said. "I think what we see now in terms of geopolitical risk in the Middle East, in Russia -- the building tension between the west and east -- is going to have a fairly negative impact on the prospects for Europe for maybe several years."
Companies listing shares in Europe raised about $43 billion during the first nine months the year, more than three times last year's $12.2 billion, according to a report by PricewaterhouseCoopers LLP. Yet since the start of the second quarter, 25 companies have pulled their IPOs, compared with just nine in the first nine months of last year, PwC said.
Investors are less likely to take on risk toward the end of the year, reflecting "a fairly tough IPO market," Klagsbrun said. "One of the big changes is the somewhat bleaker outlook for the world economy and the European economy in particular that emerged in the last few months."
Rocket, Zalando
There are also signs some recent public offerings may have been overpriced. Listings such as Rocket Internet AG and online retailer Zalando SE sank in their first days of trading last month after being over-subscribed several times.
"There has been somewhat of an IPO hype where fear of missing out on a good IPO became a concern and that's turned into more of a concern of having a bad after-market with the IPO," Klagsbrun said. While the U.S. is showing good momentum and will probably continue to do so, "I'm more concerned about Europe," he said.
Several companies have canceled or postponed initial share sales in the last few weeks in Europe citing volatility in the financial markets, including Scottish housebuilder Miller Homes UK, advertising agency Italiaonline SpA and French business-services company Spie SA.
EQT, co-founded in 1994 by the Wallenberg family's Investor AB, has used this year's stock market rebound to divest or cut stakes in some seven companies. The firm is planning to raise a 5 billion-euro ($6.2 billion) fund focused on leveraged buyouts, according to people familiar with the plans.
Raising Cash
Over the last two decades, EQT has raised about 22 billion euros, primarily for buyouts, while more recently diversifying into infrastructure, growth capital and debt.
The company today confirmed it bought the hearing-aid business of Siemens AG for an enterprise value of 2.15 billion euros, together with the Struengmann family.
Luigi Rizzo, head of mergers and acquisitions in Europe, Middle East, Africa for Bank of America Merrill Lynch, said while Europe's economic growth is the biggest risk to deals, the anxiety that led some IPOs to be canceled or delayed will pass.
"We think this is temporary," Rizzo said at a conference in Stockholm.
Before it's here, it's on the Bloomberg Terminal.
LEARN MORE