Wal-Mart's Price to Oversee Asia, This Time From Arkansas
Bloomberg News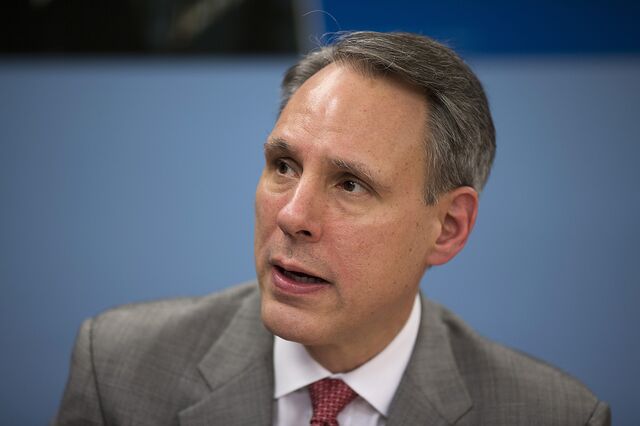 Wal-Mart Stores Inc. has again turned to Scott Price to run its operations in Asia. This time, he'll do it from the retailer's global headquarters in Bentonville, Arkansas.
Price will be reappointed president and chief executive officer of Asia, five months after leaving the post he had held since 2009 for a transfer to the U.S., Wal-Mart China spokesman Ray Bracy said in a telephone interview. He will continue to serve in his existing role as executive vice president in charge of international strategy and work in the U.S., 8,000 miles (13,000 kilometers) from his previous office in Hong Kong.
"It's not surprising to me that they bring back somebody who formerly filled the role and understands the dynamics," said Ben Cavender, a Shanghai-based analyst for China Market Research Group. "It speaks to them understanding that they have got a real challenge on their hands and they want to do something about it."
The world's largest retailer is facing stiff competition in China and Japan, where it announced the closing of about 30 outlets last week. It ended a six-year partnership with India's Bharti Enterprises Pvt. last year, choosing to focus on wholesale stores rather than retail ones in the country.
Price's initial successor, Greg Foran, was in the top Asia post for less than two months before being named chief of the company's U.S. division July 24. The post had since been vacant.
More Autonomy
The arrangement would give regional country chiefs more autonomy and is part of a management shift the company is taking internationally, Bracy said.
Price previously served as CEO of DHL Express' Europe and Asia-Pacific operations and spent a decade with Coca-Cola Co., in roles including director and country manager in China.
Among Price's responsibility will be overseeing changes to the Wal-Mart's Seiyu unit in Japan, where it is remodeling 50 outlets and closing 30 more. The company is speeding up upgrades to stores as it broadens fresh food and deli offerings.
In October last year, Wal-Mart said it would add as many as 110 stores in China and shut underperforming ones amid increased competition and food safety concerns. It recalled products after fox DNA was found in meat it sold as donkey.
Globally, the company reported stagnant store sales in August and cut its earnings forecast for the year, hurt by higher health-care costs and slow customer traffic. Wal-Mart said on Aug. 14 earnings per share this year would be $4.90 to $5.15, down from a previous range of as much as $5.45.
— With assistance by Adi Narayan, and Liza Lin
Before it's here, it's on the Bloomberg Terminal.
LEARN MORE