U.K. Home Office Minister Quits as Coalition Rifts Deepen
Robert Hutton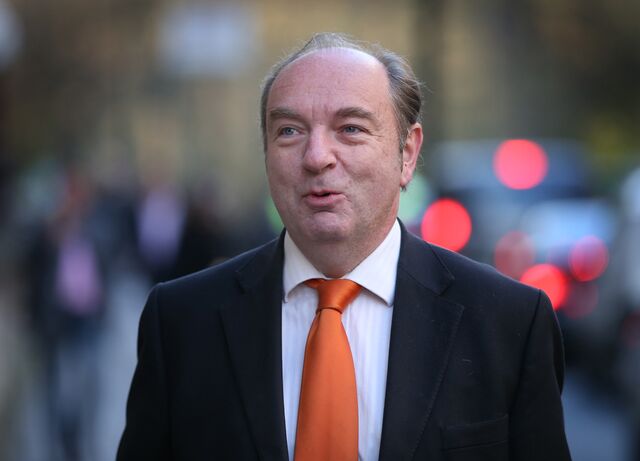 U.K. Home Office minister Norman Baker resigned from the government, saying he couldn't work with Home Secretary Theresa May in the latest fracture in the coalition government.
Baker, a Liberal Democrat, announced his departure in a newspaper interview in which he described working with May, a Conservative, as like "walking through mud." He told the Independent that May saw the Home Office "as a Conservative department in a Conservative government, whereas in my view it's a coalition department in a coalition government."
Baker's departure is another sign of how the parties in Britain's first post-World War II coalition government are distancing themselves from each other as the May 2015 general election approaches. His criticism of May as too conservative may enhance her in the eyes of Tories who see her as a future leader, while raising questions about her own ability to lead a future coalition at a time when the big parties are struggling to get enough support for an outright majority.
"It has been particularly challenging being the only Lib Dem in the Home Office, which I see a newspaper the other day likened to being the only hippie at an Iron Maiden concert," Baker wrote in his resignation letter to his party leader, Deputy Prime Minister Nick Clegg. "The goodwill to work collegiately to take forward rational evidence-based policy has been in somewhat short supply."
Reform Club
Baker was an unusual Home Office minister, and not simply because he was the only one to moonlight as a singer in a rock band, The Reform Club. He also published a book suggesting the government, under Labour Prime Minister Tony Blair, had murdered one of its staff, the weapons scientist David Kelly, following the 2003 invasion of Iraq.
"I'm obviously sorry to see Norman Baker go," Clegg told reporters in London today. "I understand and respect the reasons that he's given for standing down as a minister."
Clegg later named Lynne Featherstone, a junior minister in the Department for International Development, to succeed Baker at the Home Office. She'll take over his role as minister for crime prevention.
Before it's here, it's on the Bloomberg Terminal.
LEARN MORE