Twitter Proposes Sky Bridge to Link San Francisco Offices
Sarah Frier and Adam Satariano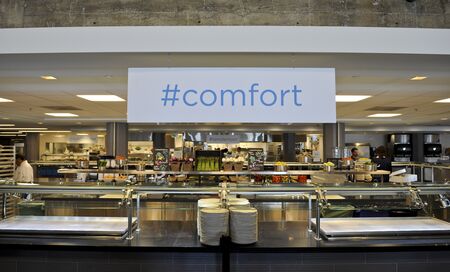 Twitter Inc. has proposed constructing a sky bridge between its headquarters' two buildings in San Francisco.
The bridge would link several floors of Twitter's offices between 1 10th St. and 1355 Market St., the company said. The microblogging service said the project, which is awaiting approval from city officials, would save employees time because they wouldn't have to go downstairs and cross the street during the work day.
"It's simple efficiency -- it would take at least five minutes per employee to go down an elevator, out of one building, into the other, and up the elevator to the right floor," Twitter said in a statement.
Twitter moved into its current headquarters in June 2012, in a neighborhood known as Central Market that is being developed by the city. San Francisco officials agreed to give Twitter and other technology companies tax breaks to move in. That has spurred protests as the city wrestles with rising rents driven by a technology boom.
"We have a commitment to this neighborhood, and are building an urban campus that works for our employees and the community all the same," Twitter said.
The San Francisco Planning Department has received plans for the project, which haven't yet been reviewed, according to Gina Simi, the department's spokeswoman.
Before it's here, it's on the Bloomberg Terminal.
LEARN MORE