Fed's Lacker Says Inflation Is Low and 'Not a Problem'
Alister Bull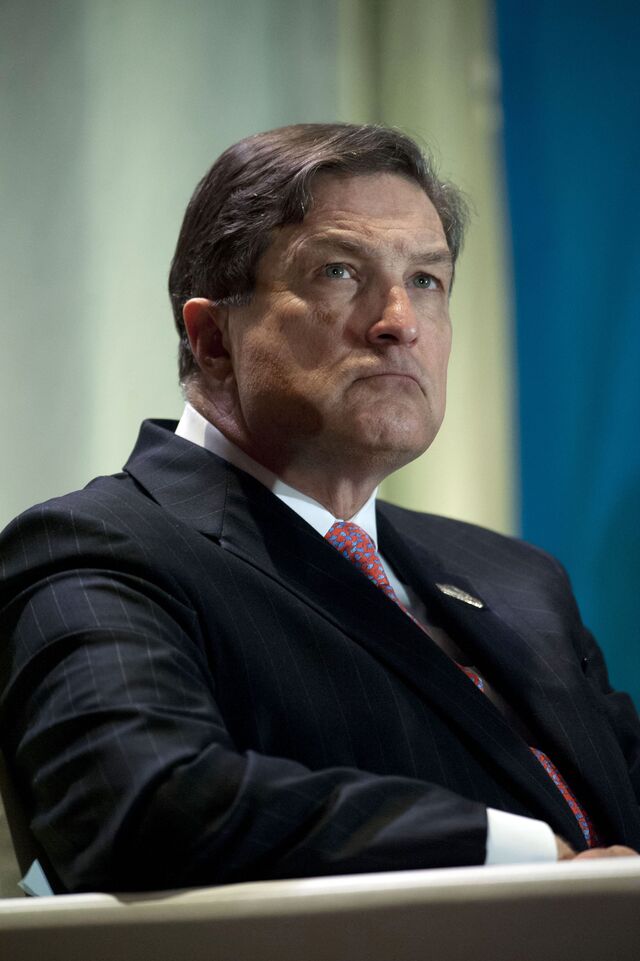 Federal Reserve Bank of Richmond President Jeffrey Lacker, who has pushed for policies aimed at keeping inflation in check, said he's not worried now about prices rising too fast.
"Given the economic challenges we've faced, I think this economy has turned in an excellent performance," he said on Fox News's ''Sunday Morning Futures'' program today. "The unemployment rate has come down from 10 percent to 5.9 percent and inflation is low and not a problem."
Lacker will be a voting member of the policy-setting Federal Open Market Committee in 2015. His remarks didn't indicate a strong sense of urgency to raise interest rates.
"Next year, some time, it looks plausible that we'll start needing to increase interest rates and we'll try and time that carefully, given what the economy needs," he said.
The Fed, which has held interest rates near zero since December 2008, said on Oct. 29 it would halt a two-year campaign of asset purchases and repeated a pledge to hold rates low for an "considerable time."
Lacker has earned a reputation as an anti-inflation hawk for opposing policies he viewed as risking an escalation in price pressures. He dissented at every FOMC meeting in 2012 in favor of a tighter policy stance.
He said the economy will continue to receive support from the asset holdings accumulated by the Fed through its bond-buying campaign.
"Even though we stopped buying them, we still hold on to those securities, and so we still have the tremendous amount of reserves we've put into the banking system," Lacker said. "So that stimulus is still there as long as we hold to those and as long as we don't start selling them."
The Fed's balance sheet has grown to almost $4.5 trillion from around $900 billion since asset purchases began in 2008.
Before it's here, it's on the Bloomberg Terminal.
LEARN MORE