How a Marathon-Winning Kick Has Played for Skechers
By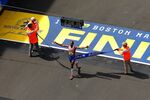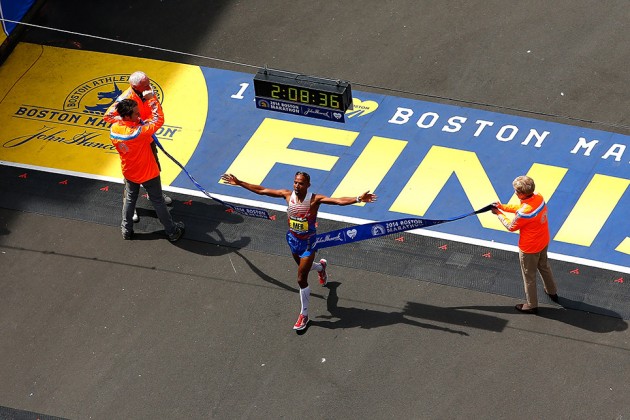 Lelisa Desisa, one of the world's top distance runners, didn't believe Meb Keflezighi could win this year's Boston Marathon until the moment he actually broke the tape, according to a recap in Friday's Wall Street Journal. Nike, no doubt, thought the same thing about Skechers grabbing one of the most visible spots for a running shoe: on the feet of a marathon champ.
At the time of last year's race, Skechers' stable of big-name endorsers included Joe Montana, Tommy Lasorda, and Mark Cuban. But with Keflezighi's big marathon win last April, the casual-shoe company has muscled its way into the ultracompetitive slice of the sneaker field. This weekend, Skechers stands to catch lightning again when Keflezighi toes the starting line of the New York City Marathon.
He's still a bit of a long shot. But even before the starting gun sounds, the race should be a boon for Skechers. The company has released a limited-edition shoe for the event, and Keflezighi is on a publicity sprint. Some soon-to-be-weary marathoners are already putting momentum behind the Skechers Twitter campaign #haveafastday.

The thing that Skechers' marketing team seems to realize—perhaps better than Nike—is that winners are rare. Most of the people buying sneakers these days are long shots, not locks. Baby boomers, a demographic mass of spending power, are likely fading further from their personal-record running times by the day. A guy like Keflezighi resonates with them in a way that a Kenyan wunderkind doesn't. Sure, he's a superhuman athlete, but he's also an aging dad with no formal training program. That's why Skechers signed him in 2011, just after Nike dropped him.
Kara Goucher, the other athlete Skechers is touting in this weekend's marathon, is in a similar spot. She used to run for Nike, and, though she's an incredible athlete, there are a number of others far more likely to win New York's big race on Sunday. But Goucher is loved by many because she put her career on hold in 2010 to have a baby. Now she's referred to as "the running mom" as often as "a bronze medalist." It doesn't require a focus group to know which of those demographic groups is bigger.
Nike is still far ahead in the running-shoe game. It holds roughly two-thirds of the market, according to Princeton Retail Analysis. Skechers, meanwhile, is far back in the pack, trailing Asics (13 percent); Brooks (6 percent); Adidas (3 percent); and Under Armour (3 percent).
A day after Keflezighi stood on the podium in Boston, Skechers Chief Financial Officer David Weinberg told analysts that the company was just starting to get its performance shoes into sporting goods stores. "Right now, we're still at the very early stages," he said, "but obviously the possibilities are very, very large."
The Keflezighi effect, however, seemed to take days, not years. Rick Huggins, vice president of merchandising/marketing in the company's performance division, said the marathon result "tilted the scale" in conversations with specialty running stores. "We definitely saw an impact right away," he said in an e-mail.
In July, Skechers posted the best quarter of revenue in its 22-year history, a record that it broke again last week. In the past six months the shoemaker has seen a 34 percent increase in sales and a profit surge of about 2.5 times.
"Google search for 'Skechers' is probably at an all-time high," Weinberg said on a conference call last week.
Keflezighi admitted that he thought about retiring when Nike dropped him in 2011. Apparently he just needed a new pair of shoes. If he conks this weekend, it's not a big problem for Skechers. After all, it built its business on "comfort innovation," and it certainly doesn't have a problem with washed-up spokesmen. The company's big signings since the Boston Marathon? Joe Namath, Pete Rose, and Ringo Starr.
Before it's here, it's on the Bloomberg Terminal.
LEARN MORE