BlackRock Says ETF Show Market Stability After Gross Exit
Mary Childs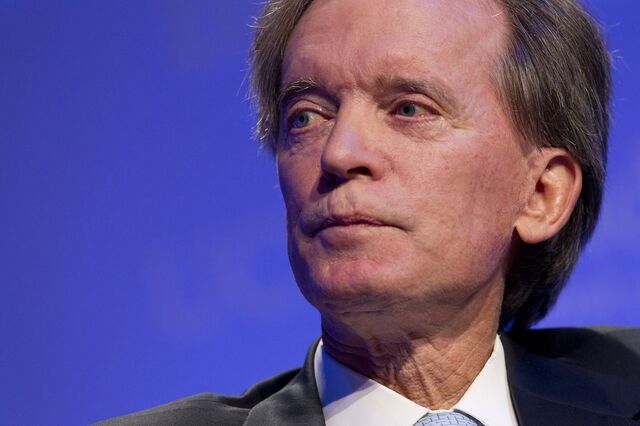 BlackRock Inc., the world's largest provider of exchange-traded funds, said the products acted as "shock absorbers" after Bill Gross's unexpected exit last month from Pacific Investment Management Co.
The products facilitated trading and shed light on otherwise opaque pricing in the bond market, BlackRock said in a report posted yesterday on its website. Fixed-income ETFs grew by $20.4 billion this month through Oct. 29, showing they're "becoming the place where bond investors are finding liquidity and price discovery," according to BlackRock.
"The presence of the ETFs in the bond market actually helps bond-market liquidity and expands bond-market liquidity," Matthew Tucker, head of iShares fixed-income strategy at BlackRock, said in a telephone interview. "We saw tremendous volume trade in the exchanges, in a very cost-efficient way."
BlackRock, which burst into the $2.6 trillion ETF industry through its 2009 acquisition of Barclays Plc's investment unit, is positing that the funds buttress market stability at a time when regulators are increasing their scrutiny of money managers and the products they use. Gross rattled debt markets on Sept. 26 with his departure from the $202 billion Pimco Total Return Fund, spurring some clients to shift assets.
ETFs are the fastest-growing segment of the money-management business. They accounted for 23 percent of New York-based BlackRock's $4.5 trillion in assets as of Sept. 30, and 35 percent of investment advisory fees. The funds are bundles of securities that trade on an exchange, like stocks.
'Orderly, Stable'
BlackRock, the world's biggest money manager, is among firms benefiting as Pimco competitors attract clients seeking alternatives after Gross's exit. Clients pulled a record $23.5 billion in September from Newport Beach, California-based Pimco's Total Return Fund, the world's biggest bond fund.
BlackRock's $21.1 billion IShares Core U.S. Aggregate Bond ETF and Vanguard Group Inc.'s $24.5 billion Vanguard Total Bond Market ETF, both of which track the broad bond markets, "helped defuse uncertainty and facilitate orderly and stable markets" in recent weeks, BlackRock said in the paper.
From Sept. 25 through Oct. 10, the price of the iShares ETF deviated from the net asset value, or NAV, of its holdings by an average of 10.8 basis points, while the Vanguard fund had premiums or discounts of 12.4 basis points, BlackRock said in the paper.
That compares with averages of 7.6 and 8.2 basis points for the two funds year-to-date, respectively. A basis point is a one-hundredth of a percent.
Even with the increases, "the premium/discount levels of fixed-income ETFs remained low as prices tracked closely to NAVs," according to BlackRock. Additionally, market bid-ask spreads "remained within historical ranges."
Before it's here, it's on the Bloomberg Terminal.
LEARN MORE