Why Political Polling Is Getting Harder
If you actually want to take a political survey, try moving to Iowa.
By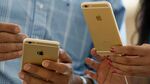 A midterm election map packed with competitive Senate elections in small-population states, and plenty of money to finance those races, mean that a narrow slice of the U.S. electorate is getting bombarded with political messages—and phone calls from hungry pollsters.
But it's getting harder for survey researchers to corral enough people on the line for a representative sample.
"It's becoming a much more difficult, nerve-wracking business," said Geoff Garin, the president of Hart Research Associates and a leading Democratic pollster, who spoke to Bloomberg News editors and reporters Wednesday. "The willingness of respondents to participate in polls has declined, the move to cellphones has had an impact," and more people are screening their calls, Garin said.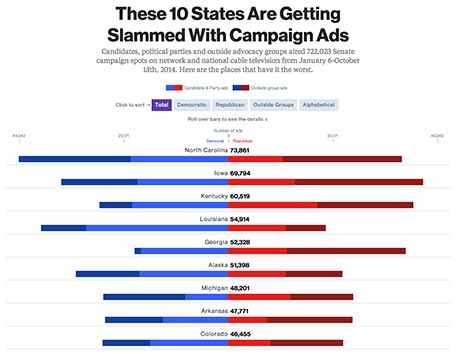 The challenges are acute in states like Iowa, where the highly competitive Senate election between Democrat Bruce Braley and Republican Joni Ernst has drawn more than $54 million in general-election outside spending (including party committees). That's a lot of TV, radio, mail, and phone calls.
According to Kantar Media's CMAG, Iowa Senate ads have run on local broadcast stations more than 34,000 times in just the past 30 days, second only to the 38,948 ads in North Carolina, which has more than three times Iowa's population.
"If you are in reasonably small state—there are only four congressional districts in Iowa—with a reasonably competitive election, you are getting a lot of phone calls at your home, and not just polling phone calls," Garin said.
And the ones who don't hang up immediately may have been polled before.
"I talked to somebody in Iowa last night who said it was their seventh poll," Garin said.