Stanford and Dartmouth's Bungled Voter Experiment Spans Three States
By
Stanford and Dartmouth have been trying to make peace with Montana after three of their professors sent 100,000 fake voter information guides to state residents. Now they're sending their regrets to two coasts, after having distributed similar mailers in New Hampshire and California, a Stanford spokesperson says.
The political science professors sent the guides to voters in the three states in September and October as part of a project studying whether giving more information to voters affects turnout in nonpartisan elections. Although the mailers were not meant to favor any party, they included graphs plotting justice candidates—who are meant to be nonpartisan—along a scale that spanned the categories of "More Liberal" to "More Conservative." They also included state seals, provoking backlash from Montana officials who said the mailers gave the impression they were endorsed by the state.
 
Stanford and Dartmouth are paying more than $50,000 to mail 100,000 apology letters (pdf) to Montana voters who received the mailers, says Lisa Lapin, associate vice president for university communications at Stanford. They're also sending letters to newspapers in New Hampshire and California (pdf), Lapin says.

The outrage over the researchers' study can be boiled down to three points:
 
Several state officials and political science professors have suggested the researchers may have tampered with the outcome of the elections. The mailers specified in fine print that they were "paid for by researchers at Stanford University and Dartmouth College," but they also included a much more prominent call to "Take this to the polls!" Critics say that could have swayed voters' opinions about the candidates. "Your institutions may have now influenced these decisions by meddling in our elections," wrote Senator Jon Tester (D-Mont.) in a letter to the two schools.
The researchers may have broken the law by using state seals. Montana Secretary of State Linda McCulloch said in a formal complaint (pdf) that the researchers appear to have violated four state laws by impersonating a public servant and using "fraudulent contrivance" to sway voters. "The mailer prominently displays the Great Seal of Montana on both sides of the advertisement and deceitfully gives the impression that the information has been endorsed by my office and/or the State of Montana," McCulloch said. Had she been asked for permission from the researchers to use the state seal on the mailers, she would not have granted it, she added.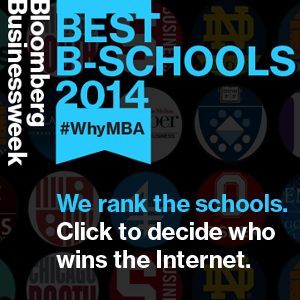 The researchers may have broken university protocols. Stanford has already determined the research project was not brought to its Institutional Review Board as required by university policy.
As voters in the three states prepare to head to the polls on Tuesday, investigators for the universities and the states will try to figure out exactly what went wrong and how much a bit of confusing junk mail may affect what decisions the voters make there.
Before it's here, it's on the Bloomberg Terminal.
LEARN MORE