How to Raise Money for a Prototype
by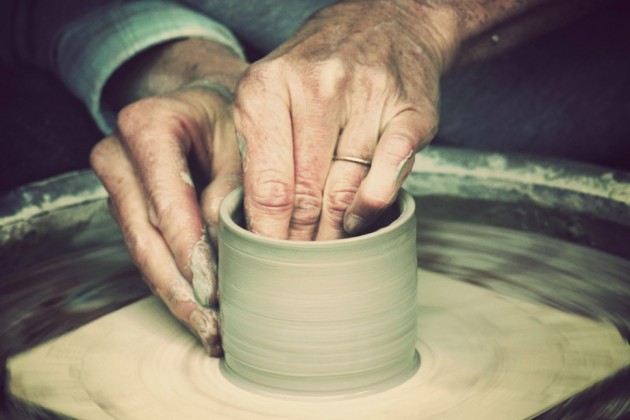 Question: I have a patent-pending police training device. I made a rough prototype before filing the provisional patent, but I don't have the money to invest in production of an official prototype or to market-test it. Where do I go from here?
Answer: With the clock ticking on your provisional patent, you will need to raise seed money to get your idea to the next level. At a minimum, you should budget for a working prototype, research that demonstrates demand for your product, and market testing that elicits some feedback from potential customers.
Where does that money come from? "The usual route is friends and family, sometimes followed by angel investors," says Robert Reid, principal at Reid Product Development in Los Angeles.
While you're digging up the cash, research your market and its competitive landscape, he suggests. Write up your product requirements, including its intended users, use settings, specific product performance, target cost and price, and the anticipated annual unit volume you'll start producing. Research how technically feasible the product is, and how difficult it would be to manufacture, Reid says. "Hone a winning concept early: It's your foundation."
Carly Gloge, who teamed up with her husband to invent a talking toy called Ubooly in June 2011, raised seed money through Kickstarter. "The plan wasn't to raise money. We thought we would make a prototype and then sell it on Etsy and at craft fairs," she says. But when it became clear that the project would require outside investment, a crowdfunding campaign not only provided the cash, it also helped gauge consumer interest. "If we hadn't reached our goal, there's no way we would have gone to a manufacturer," Gloge says.
Another benefit to crowdfunding is that small inventors may get enough preorders to boost their credibility when they ask investors and manufacturers to take a chance on a new product.
Look into 3D printing as a potential path to building your prototype. It's becoming more available and more customer-friendly and can turn out a product faster and cheaper than in the past. "The barrier to entry now is time and effort, because the cost of prototyping has come down so much," Gloge says.
Internet-based surveys, consumer forums, and inventor sites such as EdisonNation and Quirky may all be helpful for you. Since your product is specialized, you'll want to get validation from a couple of police academies that are willing to look at your device and provide testimonials about how they would use it in training and what impact it would have. "If you can go into pitches with that kind of validation, angel investors love to see that," Gloge says.
Another idea is to search through existing patents and identify companies that own intellectual property in the same category as your patent. Those companies may be licensing new products and might be willing to look at your prototype. Make sure you have proper legal protection, such as nondisclosure agreements, before you show your device to anyone.
"After you obtain seed money, you will find a wide array of support services ready to help you develop your device. But don't expect manufacturers to embrace your product without a great deal of effort by you," Reid says. "Take it as far as you can to mitigate risk and demonstrate profitability for you and your investors."
Don't expect someone else to pay for your idea and then run with it, and don't pay any "invention promoters" large sums to market your idea—no matter how much they flatter you. There's a long history of scammers preying on entrepreneurs with ideas.
In Gloge's case, she raised money from two Kickstarter campaigns and multiple angel investors and participated in a tech incubator program before finding local, short-run manufacturing through BriteHub, a startup that matches small design companies and product developers with manufacturers. This month, Ubooly was acquired by Los Angeles toymaker Cartwheel Kids. Gloge is staying on with the new company, in the marketing department.
Before it's here, it's on the Bloomberg Terminal.
LEARN MORE