Vice Media Forms Canada TV Network in Pact With Rogers
Gerrit De Vynck and Lucas Shaw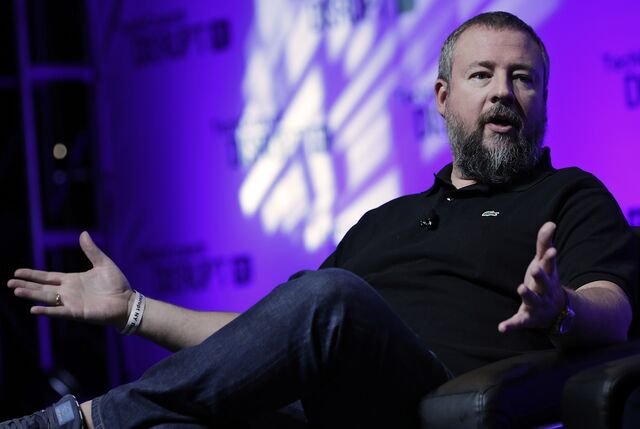 Vice Media Inc., the millennial-focused news company founded in Montreal, is creating a joint venture with Rogers Communications Inc. to bring its brash style of programming to Canadian smartphone and TV viewers.
The companies are investing C$100 million ($89 million) in the partnership to establish the Vice TV network in Canada and produce mobile content, according to a statement today. A new Toronto studio will start delivering news and entertainment shows in 2015.
Vice, now based in Brooklyn, New York, is returning to its Canadian roots to pursue its ambition to build a global media empire around hard-hitting documentaries and cheeky videos on lifestyle, culture and arts. The deal lets its Toronto-based partner Rogers add to the stable of exclusive content for its cable, wireless and Internet users.
"We've always been obsessed with the holy triumvirate of convergence -- mobile, TV and online -- and programming all three simultaneously," Vice Chief Executive Officer Shane Smith said in a phone interview. "Rogers' power allows us to do that for the first time."
Smith said the arrangement in Canada will let Vice test out what's possible in France, Southeast Asia and Italy. Vice has daily news shows in France and Italy.
"We saw a unique opportunity up here to do things you can't do in many countries because the markets are more fractured," he said.
Rogers Content
For Rogers, the deal helps bolster its lineup of unique content. Last year, Rogers signed a C$5.2 billion, 12-year contract to show National Hockey League games in Canada. The company will also debut an online streaming service called shomi, a joint-venture with Shaw Communications Inc., in November.
"Rogers has quality customers paying big bucks, and intriguing programming is important to making customers and clients sticky," said Barry Schwartz, a fund manager at Baskin Wealth Management in Toronto. The firm manages about C$700 million, including a "large stake" in Rogers. "At the end of the day, content is important."
Shomi will face competition, with BCE Inc.'s Bell Media announcing plans today for a new video streaming service that will be feature HBO shows like "The Wire" and "The Sopranos."
'Obvious Choice'
Vice has exploded from its start as a street-inspired magazine to a $2.5 billion global online media juggernaut with a show on HBO. The company raised $500 million in September to expand onto mobile devices and develop a 24-hour news network.
"Vice was the obvious choice to partner with," said Guy Laurence, CEO of Rogers, in the statement. "We wanted to build a powerhouse for Canadian digital content focused on 18- to 34-year-olds."
Vice is known for combining punk culture with online journalism, and its stunt-filled news reports have made it a standout for online audiences. It attracts a younger male audience coveted by advertisers with segments like environmental show "Toxic" and a food program called "F*ck That's Delicious," starring rapper Action Bronson.
While its roots come from its magazine, Vice now gets most of its revenue from online video and has been aligning with prominent entertainment companies to help it reach new audiences.
HBO Show
The company distributes content made in-house on its own websites, as well as YouTube channels. The hourlong series "Vice," on Time Warner Inc.'s HBO, has delved into war zones and environmental disasters.
Smith has been setting the company's sights even higher, pursuing a TV channel to complement its online offerings. He pursued a deal earlier this year that would give Vice control of Time Warner's struggling cable channel HLN, people familiar with the matter said in June. After the two sides failed to reach an agreement, Vice landed the $500 million funding deal with a pair of investors, valuing the media company at $2.5 billion.
While getting people to watch mobile video has been easy, making money off of it has been a challenge, Smith said earlier this month in an interview on Bloomberg Television.
Vice was looking at ways to generate more revenue from smartphones and tablets and considering producing more programming for traditional television, he said then.
The Canadian deal represents its biggest move yet in that direction.
"This is the most ambitious project we've ever done," Smith said today at an event in Toronto. "Mobile is our future."
(An earlier version of this story was corrected to remove references to old partnerships with CNN and the Guardian in the sixth paragraph.)
Before it's here, it's on the Bloomberg Terminal.
LEARN MORE