Moonshiners Take Their Fight to the Patent Office
By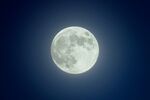 Under U.S. law, the right to use a trademark is usually conferred to the first company to make commercial use of a given word, symbol, or phrase. But what qualifies as commercial use? That question was at the heart of what passes for a modern-day moonshine war.
The story begins in 2011, when Carolina Moon Distillery, an Edgefield (S.C.)-based company whose signature product is a small-batch corn whiskey marketed as moonshine, started the process of gaining federal and state distillery licenses. The distilling company didn't start selling hooch until the end of last year. In the meantime, North Charleston (S.C.)-based Terressentia, which makes private-label booze using a process that's supposed to make unaged spirits taste older, applied for the "Carolina Moon" trademark.
In the old days, a moonshiner who thought a competitor was trespassing on his brand might put bullet holes in the other guy's whiskey barrel or blow up a still. Carolina Moon Distillery filed a dispute with the U.S. Patent and Trademark Office.
In a brief filed in May, the company argued that it couldn't sell hooch until it received the proper licensure and that seeking licenses should be enough to establish its rights to the trademark. It also said it had been marketing itself on Facebook and selling branded, nonalcoholic trinkets through a separate company called Pao Lin's Pretty Gifts. Later, the company suggested that Terressentia may have intentionally stolen the name, noting that the brother of a Carolina Moon Distillery co-owner and a lawyer for Terressentia had been Clemson University roommates.
The legal arguments ultimately became moot. Carolina Moon Distillery withdrew its complaint, and the dispute was terminated, according to a USPTO filing on Thursday. That may mean the two companies reached a settlement. Pao Lin Hatch, an attorney for Carolina Moon Distillery and, according to the local press, the wife of the company's president, declined to comment. Lawyers for Terressentia did not respond to interview requests.
There is a moral here, beyond pointing out that moonshining is far more genteel than it used to be. If Carolina Moon Distillery knew that it was going to use the name but that it couldn't start selling products until it obtained government permission, it could have filed an intent-to-use application, says Alex Montagu, a New York lawyer and the author of a book on intellectual property in the digital age. That lets a company reserve a trademark, assuming no one has used it first. "It's very little money compared to what it costs you to dispute someone else's trademark after the fact," Montagu says.