Subbarao to Modi: 'Get Cracking' on Tough India Reforms
Sandrine Rastello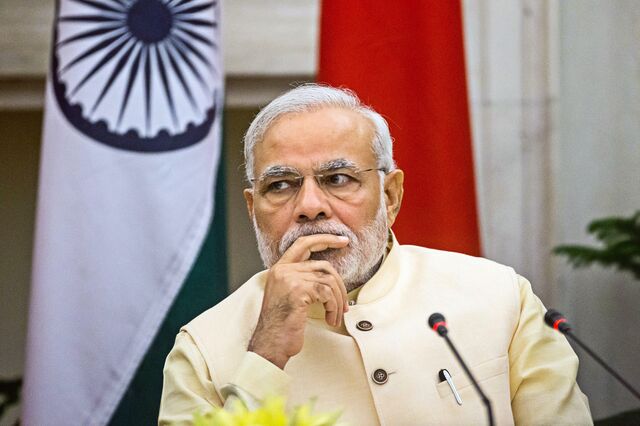 Indian Prime Minister Narendra Modi's five-month administration must start taking unpopular steps to boost economic growth, the country's former central bank governor said.
Falling oil prices have taken some pressure off Indian policy makers by slowing inflation and making it easier to reduce the fiscal and current-account deficits, Duvvuri Subbarao said in a Bloomberg Television interview. Now is the time to ease labor laws, make it easier to acquire land and implement a goods and services tax, he said.
"The government must get cracking now," Subbarao, who was succeeded by Reserve Bank of India Governor Raghuram Rajan last year, said in Singapore. "The risk is that the government will not use this opportunity, the breathing space provided by softened global pressures to institute the difficult economic reforms that they desperately need to do."
Making it easier for companies to do business would help Asia's third-biggest economy expand as much as 8 percent by the end of Modi's five-year term, Subbarao said. India's gross domestic product will expand 5.5 percent in the year through March 2015, the RBI predicts, slower than the average 8.7 percent pace from 2006 to 2010.
Even if growth accelerates as much as 6.5 percent, Subbarao said, "the question is, is that sufficient for India given the size of its poverty, the challenge of meeting the aspirations of millions of people, the challenge of creating hundreds of millions of jobs?"
Inflation Slows
Consumer prices rose 6.46 percent in September, the slowest pace since the index was created in January 2012, in part due to falling oil prices. The RBI will determine to what extent that is cyclical before deciding on its next move on interest rates, said Subbarao, now a distinguished visiting fellow at the National University of Singapore Business School.
Since taking power in May, Modi has shifted toward more market-based energy pricing, allowed more foreign investment into the defense industry, and pushed to revive the manufacturing sector. The rupee has weakened about 4 percent since his election win, the worst performance in emerging Asia after Indonesia's rupiah, while the benchmark S&P BSE Sensex index of stocks has risen 13 percent.
Before it's here, it's on the Bloomberg Terminal.
LEARN MORE