Singapore's Home Prices Need to Decline Further, Minister Says
Pooja Thakur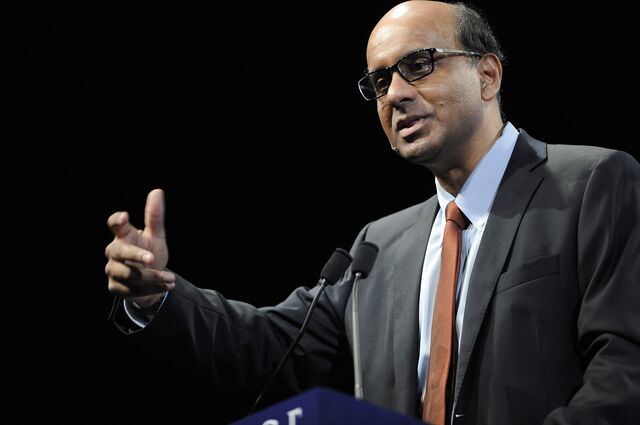 Singapore's longest stretch of property price declines since the global financial crisis may not be enough to prompt the city to ease its housing curbs.
"There is some distance to go in achieving a meaningful correction, after the sharp run-up in prices in recent years," Tharman Shanmugaratnam, Singapore's finance minister, said in a speech yesterday.
Singapore's private home prices fell 0.7 percent in the three months ended September, the fourth quarter-on-quarter drop, bringing the slide in the past year to almost 4 percent. That's the longest losing streak since 2009, when the government started housing curbs with some of the strictest measures implemented last year, including a cap on debt.
"The government is signaling that the measures will be in place for a while longer," said Alan Cheong, senior director of real estate research at Savills in Singapore. "The curbs may start being rolled back after two to three quarters or maximum in a year."
Shanmugaratnam, who's also the deputy prime minister, said the government can never get rid of cycles in the property market, which it will help cool with housing measures. One bright spot: the share of homebuyers taking up multiple mortgages has slid to 13 percent of new housing loans in the second quarter from 30 percent in 2011, he said.
Before it's here, it's on the Bloomberg Terminal.
LEARN MORE