Buffett Pal Gottesman Says Don't Expect Another Berkshire
Noah Buhayar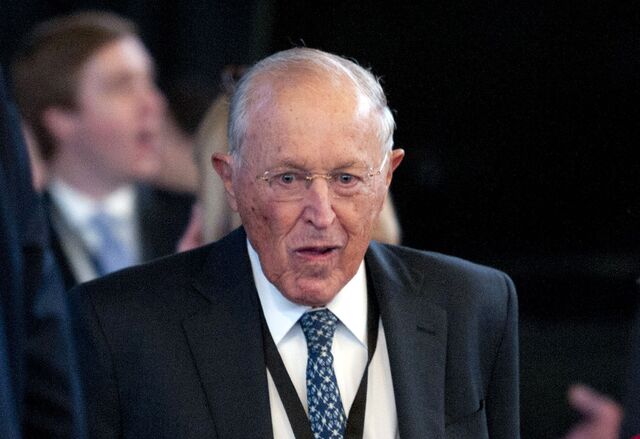 David "Sandy" Gottesman, who became a billionaire by buying shares decades ago in the company his friend Warren Buffett was building, said it's unlikely another such business will ever be created.
Buffett, 84, took control of Berkshire Hathaway Inc. in 1965 and reshaped the textile maker through stock picks and dozens of acquisitions. It's now the fifth-biggest company in the world by market value and has operations ranging from auto insurer Geico to railroad BNSF.
"I don't think it's going to happen again," Gottesman said of Berkshire during a panel discussion yesterday at the Benjamin N. Cardozo School of Law in New York. "If it is, I hope my firm spots it."
Gottesman is among Omaha, Nebraska-based Berkshire's largest shareholders and the founder of First Manhattan Co., a New York-based investment manager. He was elected to the Berkshire board in 2003.
The talk was organized by Lawrence Cunningham, an author and law professor at George Washington University, and by the Samuel & Ronnie Heyman Center on Corporate Governance at Cardozo. Cunningham's latest book, "Berkshire Beyond Buffett: The Enduring Value of Values," discusses some of the traits that could help the company thrive for decades to come.
Gottesman said that the loyalty that Buffett has engendered with managers will be lasting.
"The memory of Warren is going to be there for a long, long time," Gottesman said. "I wouldn't sell your stock based on that right now."
Before it's here, it's on the Bloomberg Terminal.
LEARN MORE