Are Samsung Shares Really a Good Buy All the Time?
Jungah Lee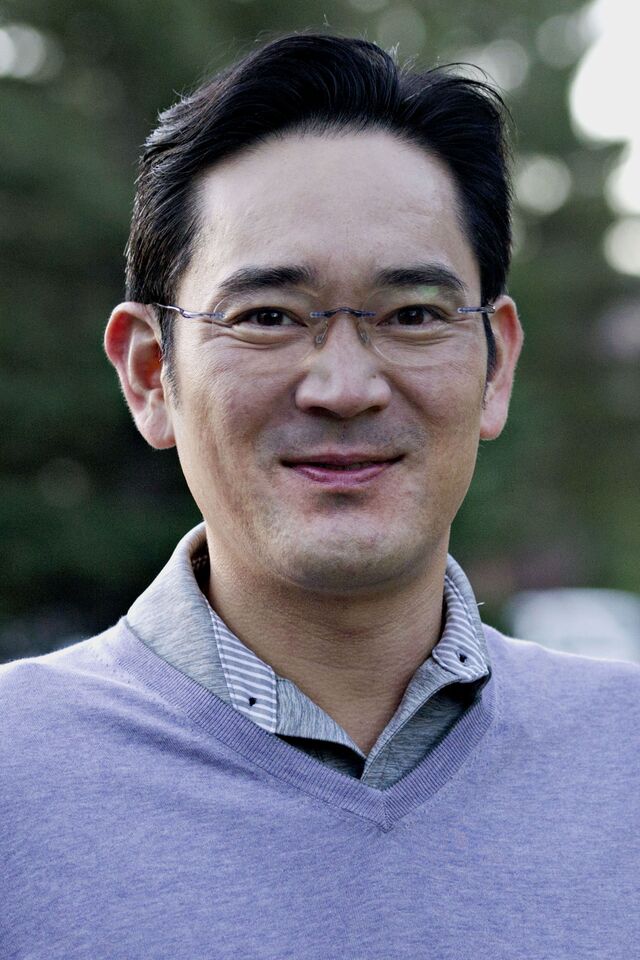 Analysts covering Samsung Electronics Co. are more bullish than those following Apple Inc., even as the South Korean company faces a deteriorating profit outlook due to its declining share of the smartphone market.
With earnings projected to drop through the middle of next year, 83 percent of the Samsung analysts tracked by Bloomberg have the equivalent of buy ratings on the stock, versus 75 percent for the Cupertino, California-based iPhone maker. Only three, all based outside of Korea, have sell recommendations on Samsung.
The loyalty to Samsung underscores the growing disconnect between the stock's rating and price, which is headed for its biggest annual drop in 14 years. While prospects for a turnaround are among reasons for such recommendations, Samsung exemplifies the optimism voiced by an analyst community that rates about 70 percent of Korean stocks as buy, exceeding levels seen in markets such as the U.S., Russia and India.
"It's a bit of a unique thing only seen in South Korea," Lee Jin Woo, a Seoul-based fund manager at KTB Asset Management Co. "It is a chronic problem but I don't think such deep-rooted mindsets can be changed quickly."
Samsung, which declined to comment on its analyst ratings, has seen its shares fall 23 percent since this year's peak on June 3, wiping out 50 trillion won ($48 billion) in market value, as the world's biggest smartphone maker faces intensifying competition from Apple and China's Xiaomi Corp. By comparison, the Kospi dropped 2.4 percent in that period.
Higher Dividends
That didn't stop Kim Ji Woong, a Seoul-based analyst at E*Trade Korea Co., from turning even more bullish on Samsung. In June, he raised his rating on Samsung to a "strong buy" and elevated his 12-month target price to 2.2 million won -- double the stock's current price -- and hasn't looked back.
Kim is counting on the company rewarding shareholders through increased dividend payments after Vice Chairman Lee Jae Yong takes over from his father in a once-in-a-generation change in leadership, probably within a year, he said. Samsung's dividend yield is about 1.3 percent, lower than at Apple.
Kim is among the 49 analysts, out of a total of 59, rating Samsung a buy -- Apple has 47 of 63 -- according to data compiled by Bloomberg.
Earnings Slump
"Samsung has proven over and over again that it can turn things around with great products, such as smartphones, chips and TVs," said Kim Kyung Min, a Seoul-based analyst at Daishin Securities Co. She cited Samsung's debut of its first Galaxy S in 2010 as an example.
Shares of Samsung rose 3.6 percent to 1,130,000 won at the close of trade in Seoul.
The company has moved up the release of its Galaxy Note 4 smartphone and plans to start sales of the 5.6-inch Note Edge, which features a display that stretches to the side of the phone, this quarter.
Pressure has been building for Samsung, which is also the world's largest maker of TVs and memory chips, to prove itself lately. Tomorrow, the company will provide further details of why last quarter's operating profit tumbled 60 percent from a year earlier -- the steepest decline since the company switched accounting standards about five years ago. Earnings are poised to continue falling for three more quarters, according to the average of analyst estimates compiled by Bloomberg.
Not Alone
While impressive relative to global peers, buy ratings from 83 percent of analysts isn't that high for Samsung. As recently as three years ago, every single one of the 39 analysts covering the company at the time had a buy recommendation on the stock, according to data compiled by Bloomberg.
Samsung isn't alone in drawing the adulation of analysts. Hyundai Motor Co. is rated buy by 85 percent of the 52 analysts covering the company, even though it's got the worst-performing stock this year among major global carmakers.
To be sure, the rout has bolstered Samsung's attractiveness in terms of valuations. The stock trades at eight times estimated earnings compared with a multiple of about 14 for Apple.
Samsung analysts have also expressed creeping concerns, though by means other than ratings. For example, average 2014 earnings estimates for the company have steadily declined since the middle of 2013 and the stock's average target price has fallen almost 30 percent from its peak of 2 million won in May 2013, according to data compiled by Bloomberg.
Some analysts are more direct.
Cyrus Mewawalla, a London-based analyst at CM Research Ltd., recommends investors sell Samsung and has a target price of 855,750 won. The company is weak in 7 out of 10 technology cycles that matter most in the technology industry, according to Mewawalla.
"Samsung is a national champion in Korea at a time when Korea leads the world in chips and electronics hardware," Mewawalla said in an emailed statement. "The problem is that the value in consumer electronics -- especially smartphones -- is moving toward software and Internet ecosystems where Samsung is weak."
Before it's here, it's on the Bloomberg Terminal.
LEARN MORE