When in Doubt, Scare Seniors
Democrats go for the gray.
Annie Linskey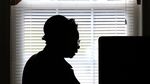 Democrats are closing their election season with at least four shades of gray, talking to seniors with new commercials in Kentucky, Iowa, New Hampshire and Arkansas. 
It's a demographic that votes, and votes often. The spots in all four states carry a message familiar to election watchers: The Republicans will cut Medicare or push a plan to privatize Social Security. 
"It's ripped right out of the standard playbook—it's one of the Democrats' best lines of attack," said Democratic strategist Jim Manley, a former aide to Senate Majority Leader Harry Reid. "It's designed to remind seniors what's at stake and get them out to vote next week," when the party will try to stave off a Republican takeover of the Senate.
The four messages—three paid for by the Democratic Senatorial Campaign Committee, one by Senate Majority PAC—are also a testament to Democrats' message consistency on the airwaves in the closing days of the cycle.
Each commercial, while hitting the same theme, feels specific to the state. The spot in New Hampshire accuses Republican Scott Brown of voting to slash Medicare and Social Security when he represented Massachusetts in the Senate. "Having Medicare gives my husband and me enormous peace of mind," says an older woman who claims to be a longtime Rye, N.H., resident. "Scott Brown is no friend to New Hampshire."
Older voters in the Granite State trended Democratic in the last cycle, with 55 percent of those over 65 supporting Obama, according to exit polls. They made up 15 percent of the electorate in that contest. 
It's no accident that the DSCC picked an older woman to carry the anti-Brown message. A key part of Democratic Senator Jeanne Shaheen's election strategy is capitalizing on a deep gender gap that shows women supporting her over Brown by double digits. 


In Kentucky, the senior-citizen spot from Senate Majority PAC starts with a little history lesson. In 2008 the stock market plunged—and older folks are reminded how it lost 40 percent of its value. "Mitch McConnell voted to privatize Social Security, gamble trust fund money in the stock market," a male narrator says. "What good is clout if McConnell sells us out?"
And in Iowa, the new Democratic spot focuses on Republican Joni Ernst simply talking about privatizing the Social Security program. Iowa has one of the oldest populations in the country—and two years ago one of four voters were 65 or older. Half of them supported Obama. 
 Finally there's Arkansas, where the new spot hits Republican Tom Cotton for supporting the Paul Ryan budget plan that Democrats say would turn Medicare into a voucher program.