China Tries to Track the Corrupt Officials Fleeing Abroad
Christina Larson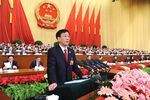 China's government estimates that the number of corrupt officials who have moved abroad to sidestep the law and safeguard personal fortunes ranges from 4,000 to 18,000 people. The government charged with corruption nearly 7,000 officials whom it suspected were plotting to flee the country from 2008 to 2013,  according to Cao Jianming, vice president of the Supreme People's Court.
Government data in an online report from the People's Daily names the U.S. and Canada as the top destinations–dubbed "corrupt paradises"–for emigrating officials. Records from authorities in Toronto and Vancouver show that Canadian customs officials seized $13 million in undeclared cash from arriving Chinese emigrants and tourists from April 2011 to June 2012.
In July, meanwhile, China launched "Operation Fox Hunt" in an effort to locate and prosecute corrupt officials who have moved abroad. Beijing does not have an extradition treaty with Washington. "We face practical difficulties in getting fugitives who fled to the U.S. back to face trial, due to the lack of an extradition treaty and the complex and lengthy legal procedures," Liao Jinrong, an official at China's Ministry of Public Security, earlier told China Daily.
A spokesperson for the Australian Federal Police (AFP) recently confirmed to state-run newswire Xinhua that Canberra is working with Beijing: "The AFP cooperates with Chinese authorities in assisting to trace and restrain illicit assets in Australia on behalf of Chinese authorities." Australia is also a top destination for Chinese emigrants.
Before it's here, it's on the Bloomberg Terminal.
LEARN MORE