South Africa's Prosecutor Plans to Appeal Pistorius Verdict
Chris Spillane and Andre Janse van Vuuren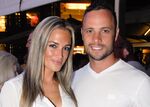 South Africa's National Prosecuting Authority will appeal Oscar Pistorius's acquittal on murder charges and his five-year jail sentence for the conviction of manslaughter of his model girlfriend Reeva Steenkamp.
The NPA will file its application to appeal tomorrow, spokeswoman Bulelwa Makeke said today by phone. Prosecutor Gerrie Nel had sought a conviction for premeditated murder in the eight-month trial at the High Court in Pretoria, the capital.
"We'll be appealing the verdict and the sentence," Makeke said, declining to disclose the grounds for an appeal. "As the state, we are limited as to what we can appeal against."
Judge Thokozile Masipa cleared Pistorius, 27, of murder charges last month while convicting him of culpable homicide, or manslaughter, for killing Steenkamp in the early morning hours of Valentine's Day last year. Pistorius can be transferred to house arrest after spending 10 months in jail, in terms of the sentencing.
At the time of Pistorius's manslaughter conviction, analysts including Stephen Tuson, an adjunct professor at the University of the Witwatersrand in Johannesburg, said an appeal would have to show that Masipa made an error in her interpretation of "dolus eventualis," or murder.
"We take note of the state's intention to appeal," Pistorius's spokeswoman, Annelise Burgess, said in an e-mailed response to questions. "The law must run its course."
Law Principles
The state won't be able to present any new evidence should it again seek to have Pistorius convicted of murder, Marius du Toit, a Pretoria-based criminal-defense lawyer, said by phone.
"Whatever you argue has to be based on principles of law," Du Toit said.
The double-amputee Paralympic gold medalist, known as the Blade Runner because of his J-shaped prosthetic blades, killed Steenkamp when he fired four hollow-point bullets through a toilet door in his bathroom at what he said he thought was an intruder.
Nel had wanted at least 10 years for the manslaughter conviction.
Pistorius's agent Peet van Zyl didn't answer a call to his mobile phone.
Before it's here, it's on the Bloomberg Terminal.
LEARN MORE