Students Pressure Harvard Over Safety at a University-Owned Hotel
By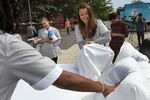 Harvard University President Drew Faust will be greeted on Tuesday by dozens of students and hotel housekeepers, along with 28 silhouettes of beds and sofas. The students and workers will gather on Harvard Yard, the university's main green, to urge Faust to meet with employees of a Harvard-owned DoubleTree Suites by Hilton hotel who want to start talking about forming a union without risking their jobs. The props are a way of illustrating one of the laborers' main complaints: the weight of the sofa beds they're required to maneuver.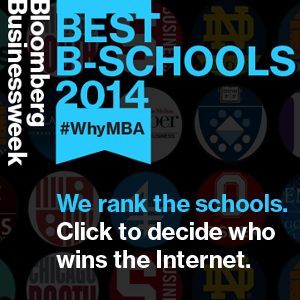 "We have a ton of resources here, and yet the people at the hotel we're using have to put up with really debilitating pain at work," says Mick Power, a student at Harvard's Kennedy School of Government who has been organizing the student campaign on behalf of the workers. "The real question is, does Harvard think this is fair or morally acceptable for the people at its hotel to be treated this way?"
The hotel, located on Harvard property, has thwarted its employees' attempts to discuss forming a union, and the university has stayed out of the debate, says Local 26, the group organizing the laborers.
Workers at the hotel lodged 75 percent more complaints of injury and illness because of the job last year than the average at Massachusetts hotels in 2012, according to a Local 26 report that will be released on Tuesday. In response to worker complaints, the Department of Labor began inspecting the hotel's conditions this month.
"We are fighting for a better workplace in the hotel and, first of all, for better health care," says Sandra Hernandez, 50, who has been working at the DoubleTree for two decades, "to have a safer workplace so that they change the sofa beds." Hernandez says that lifting the furniture has left her and her female coworkers with chronic pain, and she says the company's health insurance costs too much.
The hotel workers pay an average of around $280 per month for health insurance, compared to $16 paid by unionized workers toiling in dining services at Harvard's business, law and medical schools, according to a Local 26 study of hotel employees.
"Harvard is not the employer of the employees in question, and therefore is not a party to the unionization process," said Kevin Casey, a university spokesman, in an e-mail.
Harvard's silence on the workers' demands has irked some Harvard students, who have passed resolutions supporting a boycott of the hotel and marched with protesters in a demonstration outside the hotel in March. A group of graduate students at the Kennedy School formed a workers' rights group called the Graduate Student Labor Action Movement to put pressure on university administrators.
In a letter to Local 26 last year, Harvard Labor Relations Director Bill Murphy said the university "respectfully declines Local 26's request for the University to insert itself into this organizing campaign."
"We remain committed to offering a workplace environment where our team members are treated fairly and with respect," said Hilton spokesman Robert V. Allegrini in an e-mailed statement.
"I find that goes against everything I've learned at HBS, which is that the owner is responsible" in the case of a conflict with workers, says Harvard Business School student Johnny Bowman, who participated in the March demonstration. "I don't see how, when Harvard owns a hotel, that dynamic changes."
Before it's here, it's on the Bloomberg Terminal.
LEARN MORE