Amazon's Fire Stick Is a Challenge to Google and a Threat to Roku
By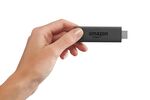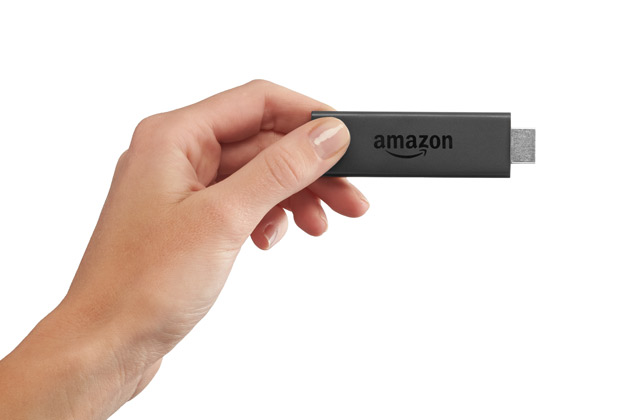 Amazon's parade of new devices marches on. The company announced on Monday that it's taking preorders for a streaming media stick that plugs into a TV, making it possible to watch a range of Internet video services.
The Fire Stick mimics most of the capability of the Fire TV, the streaming media box Amazon.com released earlier this year. It comes with a remote control (sans the Fire TV's voice controls) and access to Amazon's Prime Video, as well as the standard lineup of such services as Netflix, Hulu, and WatchESPN. The Fire Stick also resembles Google's Chromecast, which went on sale last summer. The Fire Stick costs $39, slightly more than the $35 Google version. For the next two days, Prime members can buy it for $19.


If Amazon's product rivals Chromecast in sales, Jeff Bezos will likely be more than satisfied. Google sold about 3.8 million Chromecast players last year, tying Roku as the bestselling brand in the streaming media player market, according to market research firm Parks Associates. Although its sales have slowed this year, Google's player accounted for 20 percent of sales last quarter and has supplanted Apple TV as the market's second-most popular brand. Amazon's Fire TV accounted for 10 percent of sales over the same period, and only 8 percent of people surveyed by Parks Associates said it was their primary streaming device.
Unlike Amazon's critically panned smartphone, Fire TV has been generally well received. It was priced at the same level as its rivals, and Amazon pushed it heavily in TV ads and online. Amazon just continues to have trouble persuading people to buy its gadgetry.
Amazon is pushing ahead because it sees its devices as a critical part of its plan to sell more digital content to its customers. The latest move is part of a wider industry shift from streaming media boxes toward cheaper streaming sticks. "That is really changing the overall sale structure of the industry," says Barbara Kraus, an analyst with Parks Associates.
That could spell trouble for Roku, long the most popular streaming brand on the market. The streaming market is the core of Roku's business model, not a means to some other end, so the company has more to lose if rivals keep pushing prices down. But even Roku is expanding beyond its own players: It recently licensed its software to two Chinese TV makers, which are using Roku as the basis of their own Internet connected televisions. On Friday, the Wall Street Journal reported that Roku is considering raising as much as $150 million in an initial public offering.
Before it's here, it's on the Bloomberg Terminal.
LEARN MORE