Zuma Cancels Trip to BRICs Conference, Presidency Says
Neo Khanyile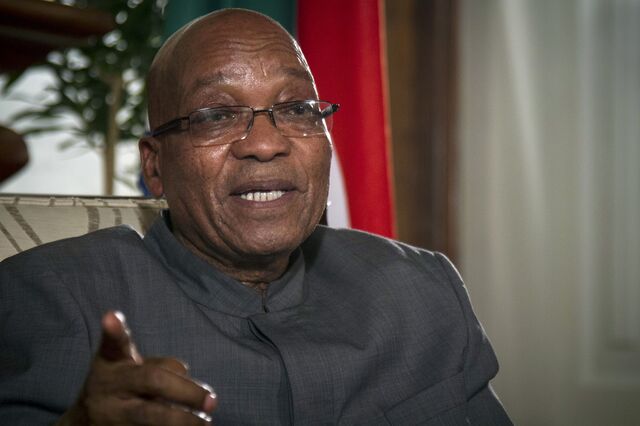 South Africa's president Jacob Zuma will no longer be leading the delegation that will visit London for the annual innovaBrics conference starting Monday. Minister in the Presidency Jeff Radebe will now give the keynote address.
Zuma's office announced on Friday that the president will not attend the conference, where he was supposed to deliver the keynote address, attend a South African Chamber of Commerce breakfast and give a public lecture at Chatham house on Tuesday, according to the Johannesburg-based Sunday Times.
The newspaper previously reported that the cancellation was due to Zuma not being allowed a meeting with British Prime Minister David Cameron. The statement from the presidency denies this citing, the reports as "incorrect and mischievous."
Minister Radebe will lead the South African delegation to London and will be accompanied by Minister of Trade and Industry Rob Davies, Minister of Finance Nhlanhla Nene and Minister of Communications Faith Muthambi. The conference will be attended by global investors, diplomats and chief executives.
South Africa and the U.K. have extensive trade and economic relations which continue to strengthen, despite the global economic challenges, the president's office said in the statement. Foreign Direct Investment from the U.K. stood at 60 billion rand for the period January 2009 to April 2014, the highest from Europe in this period, and it created 19 699 jobs, according to the statement.
Before it's here, it's on the Bloomberg Terminal.
LEARN MORE