Illinois Joins NY, NJ With Ebola Risk-Flier Quarantines
Shannon Pettypiece, Freeman Klopott and Henry Goldman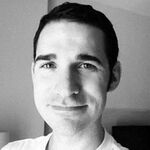 The fiancee of the New York City Ebola patient was released yesterday from the hospital where she has been under observation, as states issued strict quarantine rules for anyone who has been in contact with the virus.
The woman left Bellevue Hospital Center tonight and will remain under quarantine until Nov. 14 at the apartment she has shared with Craig Spencer, said Jean Weinberg, director of public affairs for the city health department.
"She has been cleared to leave," Weinberg said in an interview before her release. "She is healthy without symptoms. She's going to return home."
The release of Spencer's fiancee comes as state and local officials are stepping up efforts to monitor and track anyone who may have come in contact with the deadly virus here and abroad. Illinois has joined New York and New Jersey in deciding to quarantine people arriving at its airports who have had direct contact with Ebola patients, including aid workers fighting the outbreak at its source in Liberia, Guinea and Sierra Leone.
Spencer, 33, is in an isolation unit at Bellevue. He has begun experiencing gastrointestinal symptoms, the hospital said in a statement. He has gotten anti-viral therapies as well as treatments of blood plasma, as did other U.S. patients.
One of the drugs he's received is brincidofovir, an experimental Ebola treatment made by Chimerix Inc., New York City Health Commissioner Mary Bassett told reporters yesterday.
Discouraging Volunteers
Spencer was diagnosed with Ebola on Oct. 23 after returning to New York from Guinea, where he was working as a volunteer with the aid group Doctors Without Borders.
Medical aid groups have argued that their returning workers know how to monitor themselves without infecting others, and will call health authorities if they become ill. They have also said that too-tight quarantine rules could keep some from volunteering, damaging efforts to fight the outbreak in West Africa. There has yet to be a Ebola infection in the U.S. caused by casual contact outside the hospital.
"This protective measure is too important to be voluntary," Illinois Governor Pat Quinn, a Democrat, said in a statement. "While we have no confirmed cases of the Ebola virus in Illinois, we will continue to take every safeguard necessary to protect first responders, health-care workers and the people of Illinois."
Governors' Orders
Florida Governor Rick Scott, a Republican, signed an executive order yesterday that will give the state authority to conduct 21-day "health monitoring and risk assessments" for those who have returned from Guinea, Liberia, and Sierra Leone, according to an e-mailed statement.
Governor Andrew Cuomo, a Democrat, and his counterpart in New Jersey, Chris Christie, a Republican, announced the mandatory quarantine rules on Oct. 24, shortly after a top U.S. health official said the federal government also was considering tighter measures nationwide. Cuomo said he and Christie made the decision to order the quarantines after discussing it with health care professionals and the White House.
A possible change in federal rules is "something that is right now under very active discussion, and you'll be hearing shortly about what the guidelines will be," Anthony Fauci, director of the National Institute of Allergy and Infectious Diseases, said on Oct. 24 at an event in Bethesda, Maryland.
"I would get nervous if I thought my government was playing fast and loose," Cuomo said yesterday at a campaign rally in Port Chester, New York. "What we're doing should be the exact opposite."
Quarantine
Under the New Jersey and New York policies, quarantines for high-risk travelers from any of the three West African nations affected by the Ebola outbreak would last 21 days. Others who travel from the region and haven't had direct patient contact will be actively monitored and quarantined only if necessary.
In West Africa, the virus has infected about 10,000 people and killed about half of them, according to the World Health Organization.
At least one hospital, New York-Presbyterian Hospital/Columbia University Medical Center, has said it will give employees a 21-day paid leave if they're returning from the three countries. The policy applies to employees who must travel for personal reasons or with permission from the hospital's chief of human resources, the hospital said in an e-mail to employees. The leave covers the Ebola's 21-day incubation period.
Hospital Rules
Hospital employees are prohibited from traveling to the three countries for research, internships, service, conferences, presentations or teaching without permission, according to the statement.
While Spencer followed protocols set by Doctors Without Borders for its returning workers,checking his temperature twice a day, he also traveled around the city using public transportation, visited a restaurant and went bowling, spurring an ongoing campaign by health authorities to determine whom he may have had contact with.
Trying to ease New Yorkers' fears about the virus, New York City Mayor Bill de Blasio ate at the Meatball Shop, a restaurant Spencer visited before being diagnosed. Inside the eatery this afternoon, the mood was light-hearted, according to a pool press report from the Associated Press, as de Blasio, First Lady Chirlane McCray and Bassett dined.
Ebola-Free Meatballs
Before de Blasio came to the Meatball Shop, the small restaurant was packed, with a 45-minute wait for a table of two.
"I'm not concerned," said John Felz, having just polished off a meatball hero sandwich on the small outdoor patio. "The food was excellent."
Ebola is transferred through contact with body fluids after a person has shown symptoms that can include a higher temperature, body aches, nausea, vomiting and diarrhea.
One person, a nurse returning from aid work in West Africa, has already been put in the mandatory quarantine under the New York and New Jersey rules. She has tested negative for Ebola.
"This woman, while her home residence is outside the area, said her next stop was going to be here in New York," Christie said. "Governor Cuomo and I discussed it before we came out here and a quarantine order will be issued."
Cuomo cited Spencer's case as an example for why the state needs to enforce stronger infection control measures.
Didn't Follow Rules
Spencer "didn't follow the guidelines for the quarantine, let's be honest," Cuomo said, referring to his travel around the city.
Doctors Without Borders has called its policies sufficient. "Extremely strict procedures are in place for staff dispatched to Ebola-affected countries before, during and after their assignments," Sophie Delaunay, executive director of Doctors Without Borders in the U.S., said before the new guidelines were released. "Despite the strict protocols, risk cannot be completely eliminated."
The governors didn't say if people would be compensated for any lost wages during the quarantine period.
Fewer than 150 people, or less than 0.1 percent of the 275,000 daily air travelers to the U.S., come from Liberia, Sierra Leone and Guinea. U.S. policy requires them to go through one of five airports that has established enhanced screening, including JFK and Newark. The others are Chicago O'Hare International, Dulles International Airport and Hartsfield-Jackson Atlanta International Airport.
About half the people who came to the U.S. from those three countries in the 12 months ending July 2014 arrived through JFK, according to Thomas Frieden, director of the CDC.
Before it's here, it's on the Bloomberg Terminal.
LEARN MORE