Why AT&T Is Investing in Virtual School
By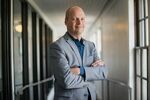 It made sense that the Georgia Institute of Technology launched an online-only computer science degree in January of this year. It was less obvious what was in it for its two corporate partners: Udacity and AT&T.
Sure, Udacity is an online education company. But the company's founder, former Google vice president and self-driving car evangelist Sebastian Thrun, made his name by creating virtual programs open to anyone, not paid online degrees like the one Georgia Tech is offering. He is, according to Fast Company, the "godfather of free online education."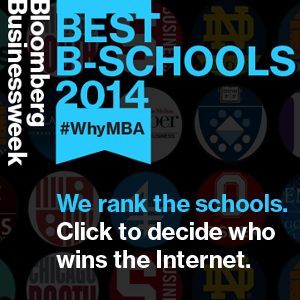 Georgia Tech's program has the technological trappings of a massive open online course, or MOOC, but it's different from a MOOC in important ways. First, to get credit for the class you need to pony up $6,600. Second, graduates can claim a Master of Science degree that's no different from the one someone sitting in a physical Georgia Tech classroom would receive—you don't have to list "online" next to the MS on your résumé.
AT&T's benefit from the program isn't direct. While the company is helping bankroll the Georgia Tech initiative, the course does not amount to an AT&T training school. Unlike the deal that offered Starbucks baristas tuition benefits from Arizona State University, announced earlier this year, AT&T staff who want to take classes will not get a discount from Georgia Tech.
Udacity provided the silver platter on which the classes are delivered. AT&T brought the cash, in the form of a $2 million donation to the program. So why did Thrun suddenly decide to bundle and sell something he used to hand out to anyone with a screen? And what does AT&T get out of it?
At a meeting about online education, held in a 31st-floor conference room in a Manhattan office building on Thursday, the partners offered some clarity. Thrun's bet is that the next business opportunity in the world of education is not college. It's everything that comes after. "Universities are the only provider in the world that provide services that stop when the service is accomplished," he said. "AT&T is completely happy to serve me until the rest of my life—and beyond if I forget to cancel."
As people change jobs and roles, they need new and better tools, Thrum said. "We are much more job-related," he said of Udacity, "than trying to fix college."
It's probably safe to say, though, that Thrun would rather the Georgia Tech experiment be cheaper. "Sebastian came to see me and suggested a $1,000 degree," said Zvi Galil, dean of Georgia Tech's College of Computing, who immediately disabused Thrun of his optimism. Producing the courses costs up to $300,000 per student, and with the goal of producing a total of about 25 courses, Galil put the cost of building the program at around $7 million.
So you can see why a couple million upfront from AT&T might have been helpful. The telecom giant saw that it, too, might benefit from putting rigorous computer science training on the Internet.
"I can send employees that would never be able to go to a bricks-and-mortar university and be able to train [them] up on these advanced technical skills," said Scott Smith, a senior vice president of human resources at AT&T. About 18 percent of the 1,268 students currently enrolled in the master's program are AT&T employees, Smith said. The program expands the pool from which AT&T can recruit. "This adds another talent pipeline to my staffing."
Galil said that AT&T also gets some quality PR out of the deal. The program has been the subject of several glowing newspaper articles, Galil noted, and President Obama praised it in a speech on college affordability last year.
That's free advertising in a market where some ads cost the same as AT&T's entire investment in the program. "They pay $2 million for 30 seconds in the Super Bowl."
Before it's here, it's on the Bloomberg Terminal.
LEARN MORE