Has Putin Already Won in Ukraine? Sure Looks That Way
By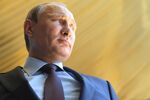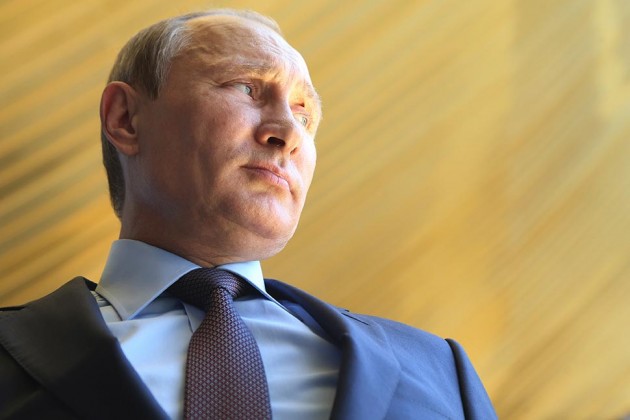 Vladimir Putin has won in Ukraine. The only question now is what he wants next. That's the sobering conclusion of some veteran Kremlin-watchers who say the Russian president has already achieved his goal of crippling Ukraine while consolidating his power in Moscow. Among those speaking out:
George Soros. The Hungarian-born billionaire investor says Putin has outmaneuvered Western governments in the conflict, taking advantage of their desire to avoid military confrontation with Russia. "Putin's Russia has proved to be in some ways superior to the European Union—more flexible, and constantly springing surprises," Soros writes in a forthcoming article for the New York Review of Books. The U.S., Soros says, has offered Ukraine "a façade of support with little substance behind it," as the country skids toward economic collapse.
Members of Washington's diplomatic corps. Putin "has won because we were not ready to die for Ukraine," Gérard Araud, France's ambassador to the U.S., told a Bloomberg Government breakfast on Oct. 22. In remarks that Araud said reflected his personal views, he likened Putin to a poker player who had bluffed and won. Ukrainian President Petro Poroshenko has been reduced to "kneeling in front of Putin with the cord around his neck and saying, 'You know, you have won,' and Putin is still not backing down," Araud added. Other diplomats in Washington have made similar comments. Peter Wittig, Germany's ambassador to the U.S., told Bloomberg News recently that Putin had gotten "the upper hand in this, because we could not read where he would go next."
Radek Sikorski, Poland's foreign minister from 2007 until this year and now speaker of the country's parliament: In an interview published Oct. 19 by Politico, Sikorski said Putin had used the conflict to consolidate his power at home. "This was the moment that finally centralized everything into the hands of Vladimir Putin." The conflict has "unleashed patriotic euphoria" among Russians who overwhelmingly support Putin, Sikorski said, while creating a "new ruling elite" dominated by the military and security services.
Liam Halligan, a British journalist and economist specializing in Russia: "The West will surrender in its new Cold War with Russia," Halligan predicts in an Oct. 18 article in the Spectator that says Putin has Europe over a barrel, economically speaking. Sanctions against Russia are inflicting severe pain on the German and French economies, he writes. And with winter approaching, "Vladimir Putin still holds the cards when it comes to supplying gas" to Europe.
The continued fighting in eastern Ukraine underscores the failure of sanctions to curb Russian interference there, according to these commentators and others. What could be Putin's next move, and how might the West prepare for it?
Soros says that after Ukrainian parliamentary elections on Oct. 26, Putin may "simply sit back and await the economic and financial collapse of Ukraine." He argues that the West must provide an immediate cash injection of at least $20 billion to Ukraine to help it stave off economic collapse, while committing additional billions to help Kiev enact fundamental economic reforms.
Halligan, though, contends that Putin will use Ukraine's desperate financial situation as leverage against the West, because he knows the U.S. and EU lack the political will to pony up billions more in aid. A new rescue package "will need both Chinese and (whisper it) Russian money," Halligan writes. "That's not going to happen until the West drops its sanctions or gives a very clear commitment to do so."
The likelihood is that Putin will continue to keep the West guessing. Said French Ambassador Araud: "The question is there on the table: When is Putin going to stop?"
Before it's here, it's on the Bloomberg Terminal.
LEARN MORE