Coke-Selling Beggars and Punch-Ups Plague Downtown Dublin
Dara Doyle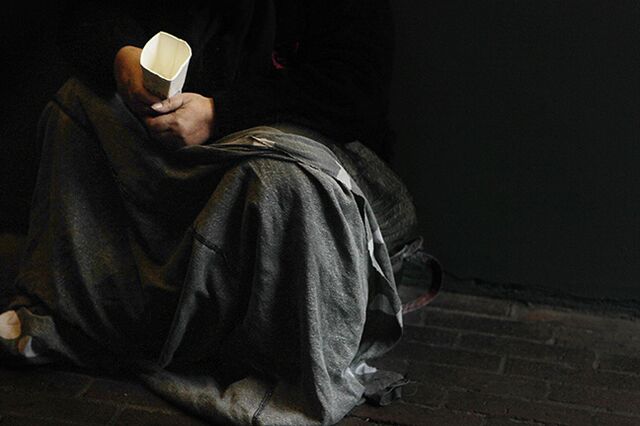 On an evening in downtown Dublin, tables outside bars are full of people soaking up the fall sun.
A gap-toothed man with a beard approaches, asking for cash. Turned down, he offers the drinkers cocaine. Told no, he stumbles off, before returning twice more with the same line. A police car arrives and he leaves. Over the next two hours, about a dozen more beggars stop by the bar, one thrusting her hand into the faces of two friends chatting outside.
Dublin, which declares itself the "City of a Thousand Welcomes," is baring more of its ugly side. Behind the recovering prosperity in a nation rocked by a five-year financial crisis, aggressive begging, drug dealing and violence can lend the Irish capital an air of menace.
"We have customers outside on fine evenings and there's antisocial behavior and mayhem," said Willie Aherne, who runs the 19th century Palace Bar in the city center. "Many times over the summer I apologized to customers or bought them a drink, saying every city has its issues, but it's not acceptable."
Aherne said he's seen a faster deterioration over the past 10 to 16 months. An online video surfaced this month of a man being repeatedly punched during the daytime on Henry Street, one of the two main shopping avenues in the city. That prompted Fianna Fail, the biggest opposition political party, to call for more officers to police the city, echoing retailers struggling to lure shoppers back from suburban malls.
Police Cuts
The number of police personnel dropped 11 percent to 12,883 between 2009 and 2014, the years when the government reduced spending before and after an international bailout, according to figures published by Justice Ministry.
While the government is hiring a combined 300 more recruits this year and next as the economy improves, that will still leave the police force at about 1,300 below its 2009 level.
Dublin "is becoming a scary place for locals and tourists alike," said Niall Collins, Fianna Fail justice spokesman. "There are often times both during the day and night when our commercial centers are very threatening places."
In three years through the second quarter of 2014, the number of recorded incidents of theft from individuals in Dublin city center more than doubled, according to the Central Statistics Office. The number of cases of people recorded as having drugs for supply rose about 50 percent.
Operation Spire
In response, the Justice Ministry said police already instigated Operation Spire, named after the needle-like monument that dominates the city's main thoroughfare, O'Connell Street.
As part of that action, police cracked down on begging and drug dealing on the north side of the city, a 10-minute walk from the gleaming buildings of the International Financial Services Centre, where New York-based banks Citigroup Inc. and JPMorgan Chase & Co. have offices.
Now many of the beggars have crossed the River Liffey to the more affluent south side of the city.
On a typical evening, a woman in her mid-20s arrived on the terrace of a bistro in the popular Castle Market area, asking for money. She says she and her three children lost their home that week, and produces a photo of a small child that she shows diners before departing empty-handed.
Another bearded man repeatedly circles back to drinkers saying he returned from Amsterdam and is awaiting a home. A third man carrying a white rabbit goes back and forth looking for cash. Hostels don't have rabbit hutches, he's told by one.
Just Talk
"Dublin is one of the safest cities in the world but it has to deal like any other city in the world with begging and drugs," said Fred Smits, a Dutchman who just finished an 18-month stint as manager of the five-star Westin Hotel in the city. "Currently, it's almost accepted. Everybody talks about it, but nobody really takes the lead."
While tourism officials say few visitors are troubled by anti-social behavior, that isn't the case for Dubliners.
Three-quarters of residents said they felt safe in the city by day, while 35 percent said they felt the same at night, according to a study by city authorities last year. That compares with 99 percent and 78 percent in Liverpool in the northwest of England, according to Richard Guiney, who heads We Love Dublin Town, funded by businesses to improve the city.
The organization is pushing the government to make it easier to bar troublesome individuals from the city.
"Some people beg to get their 20 euros for a bag of heroin and then they get gone to get their hit, and they come back later," said Guiney. "Organized beggars are here all day. There might be fewer, but you see them more."
Homelessness
To an extent, begging and drugs may be associated with the increase in homelessness.
Across Ireland, about 2,500 people are sleeping in shelters or emergency accommodation every night, according to Simon, a charity that helps people without a roof over their head. About 127 were sleeping rough in Dublin in April. While that's in a city of 1 million people, it's up 35 percent from a year earlier, Simon said. The agency said demand for its services rose 24 percent last year, as rents surged.
Many of the homeless shelters are in the city center. Guiney said his office on the north side of the city is located between a shelter, methadone clinics and needle exchanges.
"These are public spaces, whether people are homeless or drug users, everyone is entitled to use them," said Niamh Randall, head of policy at Simon. "Punitive approaches are not the solution. The answers are around services."
The number of people found with drugs for personal use in Dublin city more than doubled to 561 between January and August, according to broadcaster RTE, which this month aired a program focused on begging, drugs and crime in the city center. The number found with drugs for sale tripled, it said.
Aherne, whose family has run the Palace Bar for three generations, recounts one incident when one of his customers outside was asked for a cigarette. After refusing, the drinker was threatened with a broken bottle.
"Every capital city has social issues and every capital city needs to be policed," said Aherne. "We're not blaming the police, they need resources. Dublin ain't policed, and it's up to the government to fix that."
Before it's here, it's on the Bloomberg Terminal.
LEARN MORE