Afghan Corruption a Tougher Job After Taking on the Mafia
David Lerman and Tony Capaccio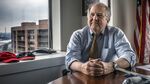 John Sopko says taking on the Mafia in Ohio as a young federal prosecutor was less daunting than his current job rooting out waste and corruption in the U.S.- financed attempt to rebuild Afghanistan.
"The Mafia had a real code of conduct -- they never bothered federal prosecutors," said Sopko, 62, who's made waves from Washington to Kabul as the Special Inspector General for Afghanistan Reconstruction.
"I know my auditors wouldn't have to wear flak jackets in Cleveland or Youngstown" as they do amid Afghanistan's warfare. In addition, Sopko said in an interview, in Afghanistan he has no prosecutorial powers, no ability to wiretap and no access to U.S. courts.
That hasn't stopped Sopko from issuing 164 reports over his two years on the job asserting that tens of billions of American taxpayers' dollars have been squandered. What does give him pause is losing the ability to police how money is spent -- or wasted -- in Afghanistan as President Barack Obama withdraws American forces while continuing to spend $5 billion to $8 billion a year on projects from building schools to training the country's police.
"There's a limited monitoring going on, very limited," Sopko said, with only 21 percent of the country accessible regularly for oversight. By next year, when less than 10 percent of the country can be visited, he said, "it's only going to get worse."
Rankled Officials
Sopko has issued reports on new buildings that were fire hazards, millions of dollars skimmed off payrolls, money going to ghost workers and purchases of weapons that the Afghans can't use or maintain, all in a war that's cost 2,349 American lives through Oct. 17.
He won wide media attention last year with a report on a 64,000-square-foot regional headquarters built for the U.S. Marines in Helmand province -- complete with a war room and briefing theater -- that he said may never be used as intended because U.S. troops are withdrawing.
Sopko has rankled targets of his probes, who say he's prone to exaggerate the scope of waste or fraud to win headlines, while giving little weight to the responses of agencies trying to help Afghanistan under difficult circumstances.
"On occasion, his office has been excessively strident," said James Dobbins, a senior fellow at the Rand Corp., a Santa Monica, California-based policy research organization, who served until August as the State Department's special representative for Afghanistan and Pakistan.
"He's been more aggressive and more critical than the facts may have justified," Dobbins said.
'Buy a Dog'
In the case of the Marine headquarters, a military investigation found no evidence of wrongdoing, concluding it made better sense to finish the project than to scrap it in favor of a smaller facility that local commanders had requested.
Sopko brushes off criticism as part of the job.
"If you're an inspector general and you want a friend, go buy yourself a dog," he said. "I don't care. I came here to actually make change."
Sopko first made a name for himself in Cleveland in 1982 by taking down the local Mafia. As a trial attorney for the U.S. Justice Department, he won the federal government's first racketeering convictions that ended the local reign of the Cosa Nostra, according to the Cleveland Plain Dealer.
He later served for years as an investigator and counsel for congressional committees before joining the law firm of Akin Gump Strauss Hauer & Feld LLP in Washington.
Marshall Plan
In July 2012, Obama named Sopko to the inspector general's post, where he heads a team of 200 auditors and investigators with a budget of about $57 million a year. It's a job that even his critics say needs doing while the reconstruction spending continues.
Sopko likes to say that the U.S. has now spent more money on Afghanistan, adjusted for inflation, than it did on the Marshall Plan, which helped rebuild Europe after World War II.
The Afghanistan effort has cost $109 billion since fiscal 2002, compared with $103.4 billion, adjusted for inflation, for the 1948-1952 Marshall Plan, according to Sopko's quarterly report to Congress in July.
The comparison isn't entirely apt. Other measures of inflation attach a higher price to the Marshall Plan. Unlike that effort, which focused on the reconstruction of a devastated postwar landscape, much of the money spent in Afghanistan goes to funding and training the Afghan army and police.
What's more, while the Marshall Plan was carried out in a time of peace, the work in Afghanistan proceeds while the country is still fighting the Taliban.
'We're Nervous'
Even as the money keeps flowing, Obama's plan calls for drawing down today's roughly 22,000 troops to 9,800 by the beginning of next year, and to half that number by the end of next year. By the end of 2016, only a small contingent of troops would remain to protect the U.S. Embassy.
With 90 percent of the country off-limits to U.S. auditors next year as U.S. troops dwindle, Sopko said he'll try to compensate by using satellites, covert intelligence, third-party nationals and Afghan auditing firms. "But none of them is as good," he said. "We're nervous about that."
Tensions occasionally flare in public between the watchdog and those he barks at, as they did at an April hearing of the House Oversight and Government Reform subcommittee on national security. Sopko testified alongside Donald Sampler, who oversees Afghanistan for the U.S. Agency for International Development.
'Somewhat Offensive'
Sampler used part of his opening comments to complain about a report in USA Today. It cited correspondence from Sopko's general counsel alleging a cover-up of information that showed Afghan ministries lacked controls for their cash.
"The allegation that we covered up information coming to Congress is false, and I find it somewhat offensive," Sampler said in his opening statement.
Sopko responded that the aid agency admitted to his auditors that "it waived its own strict internal policies" in giving direct assistance to Afghan ministries.
Sampler denied that charge, while saying that not all risk assessments can be done upfront.
"If we waited to have perfect ministries before we began working on things like health care and education, we would not be working on health care and education," Sampler told the subcommittee. Sampler, through a spokesman, declined an interview request.
'Big Picture'
Scott Mackey, who's met with Sopko's staff as project director for the Alliance in Support of the Afghan People, a nonprofit group based in Washington, said the resentment toward Sopko is understandable.
"Where he does damage is he judges Afghanistan by the same standard as you would judge a project in the United States, when they're radically different countries," Mackey said.
"He hasn't seen the big picture of what's been achieved," Mackey said, citing 8 million Afghan children attending school and improvements in infant mortality, among other things. "That is always lost in the shuffle."
Sopko said he has a duty to publicize fraud and waste wherever he finds it, even if the mission in Afghanistan is well-intentioned.
"I've been accused by a number of people of not supporting the mission," he said. "I'm actually a strong proponent of aid, when it's done the right way."
'Way to Go'
Earl Devaney, a former Interior Department inspector general who also headed the oversight board for Obama's economic-stimulus program, said Sopko's brash, in-your-face style is partly a response to the criticism his office took under his predecessor. Retired Marine Corps Major General Arnold Fields resigned from the job in 2011 after congressional complaints about his performance.
"He inherited an office that hadn't done much," Devaney said of Sopko. "He wanted to maximize his ability to get things changed. He's not well-liked by the powers that be."
Sopko is following the lead of the former special inspector general for Iraq, Stuart Bowen, who "went public at every opportunity," said Dov Zakheim, a former Pentagon comptroller who served on the now-disbanded Commission on Wartime Contracting.
That more aggressive approach "is the right way to go," Zakheim said in an e-mail.
'Opened the Spigot'
While Sopko serves at the pleasure of the president, he said he has no intention of stepping down anytime soon.
"My intention is to work for the president until this comes to an end," Sopko said from his high-rise office in Arlington, Virginia, with a sweeping view of the Capitol and much of downtown Washington across the Potomac River.
While pessimistic about the chances for more effective oversight in Afghanistan as U.S. troops withdraw, Sopko said his work has provided some valuable lessons.
"Maybe the lesson here is: Don't pour so much money into a poor country so quickly and maybe you won't have unintended consequences," he said.
While many blame Afghans for the country's endemic corruption, Sopko said, "We are part of the problem. We opened the spigot."
Before it's here, it's on the Bloomberg Terminal.
LEARN MORE