Roubini's Guy Is Bull and Other Shocking Inbox Surprises
Michael P. Regan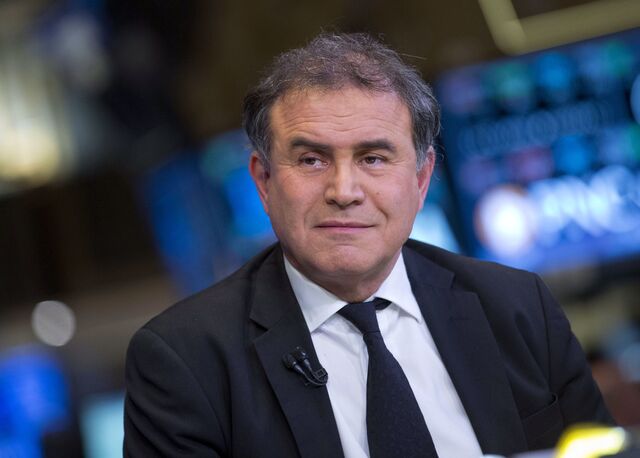 Sometimes the inboxes around here get so stuffed with interesting research that it feels like a sin to hit the delete key without sharing some with a few thousand close friends.
So consider this a sort of Page Six-style compilation of the juiciest stock research items around, minus all that canoodling.
Item: Remember Nouriel Roubini? Friendly guy, interesting taste in art, the blogs say he throws a heck of a party. Still nothing? Maybe this quote will jog your memory: "The investment landscape has worsened considerably over the past month..." Oh, that guy! While it's true Roubini's Google Trends graph is in a nasty bear market since the Dr. Doom bubble peaked in October 2008, his firm puts out a daily research compilation that's worth reading. And you'll never believe what you'll find!
For one thing, here's the rest of the quote about a worsening landscape from Ibrahim Gassambe, strategist at Roubini Global Economics LLC: "...despite the fact that our baseline macro expectations still point to improving growth and further DM central bank accommodation ahead." The strategist is "still broadly bullish" with a 2015 year-end S&P 500 estimate of 2,100, implying an 8.2 percent gain from yesterday.
Seeking Beta
Gassambe did say he's scaling back on "high-beta trades," in other words stocks that tend to rise or fall more than the rest of the market. That puts him at odds with Tom Lee at Fundstrat Global Advisors LLC who predicted (paraphrasing here) that a wicked good beta rally would soothe all the chowdaheads in Boston. For what it's worth, the PowerShares S&P 500 High Beta Portfolio ETF is up more than 6 percent from last week's low while the S&P 500 is up about 4 percent.
Item: Ben Haimowitz at the American Accounting Association is all jazzed up about a new study in the group's journal that shows that sudden, unexplained gains or losses in stocks "bode ill for the long run."
From Ben's e-mail: "For stocks that experience precipitous unexplained drops, cumulative returns over the following year are about 6 percent less than those realized by shares of a control group of firms. And the results for stocks that enjoy big unexplained jumps are worse -- returns about 13 percent below that of controls." The study focused 27 years of trading in "mainstream stocks" so small-caps and low-priced shares were excluded.
High Five
Item: Andy Cinko of the incomparable Bloomberg First Word is all jazzed up about a factoid buried deep in a Strategas Research Partners LLC report that shows years ending in 5 tend to be great ones to own stocks. For what it's worth, Cinko's last name sounds a lot like the Spanish word for five, so maybe that has something to do with it.
Strategas's charts tell the story, even if the report doesn't proffer a reason for this strange phenomenon: of the past 11 years ending in 5, from 1905 to 2005, the market was up 100 percent of the time and averaged a 32 percent gain. And get this: Next year ends in a 5, according to data compiled by Bloomberg.
Who knows, maybe it'll even be a good year for Chad Johnson to change his name back to Ochocinco and return to the NFL.
Before it's here, it's on the Bloomberg Terminal.
LEARN MORE