China's Top Phone Maker Moving Some User Data Where Beijing Can't See It
by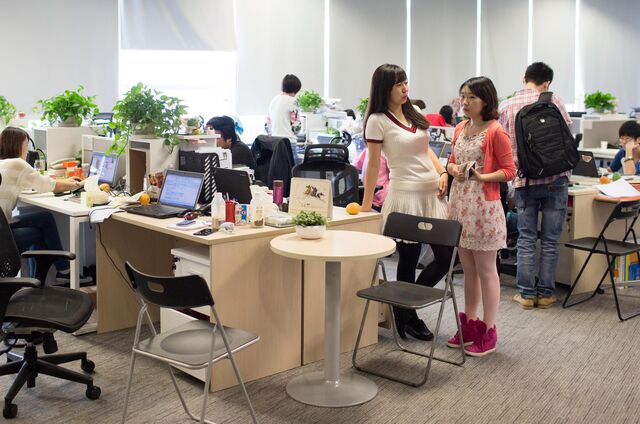 Xiaomi's company mascot is a stumpy bunny who wears a red-starred Chinese army hat. That sort of patriotism probably helped the startup cultivate a fervent fan base in its home country, catapulting Xiaomi past Apple and Samsung Electronics to become the No. 1 smartphone maker in China. But it's not boosting the company's image off the mainland.
So Xiaomi is revising its China-centric approach, at least as far as data is concerned. Early this year, the company began moving user data for those based outside of China to servers operated by Amazon.com in California and Singapore, Xiaomi Vice President Hugo Barra wrote today on his Google+ page. All shopping data for international users is expected to be moved out of Beijing by the end of the month, while profiles, text messages and other services should be completed by the end of the year, Barra wrote. Chinese users' information will remain in Beijing.
Barra says the migration will make Xiaomi's services faster and more reliable, as well as "maintain high privacy standards and comply with local data protection regulations." The latter will be crucial for Barra to do his job, which is to get people outside of China to buy Xiaomi products. China accounts for some 97 percent of Xiaomi's sales. Officials in Taiwan and India, two of the company's most promising markets for expansion today, are sounding the alarms, saying Xiaomi may be a threat to cyber-security.
In August, security firm F-Secure alleged that Xiaomi's devices were collecting and transmitting personal data to Beijing. James Lou, the deputy director of Taiwan's National Communications Commission, told my colleague Tim Culpan on Oct. 2 that the company's phones were still transmitting that information, including mobile phone numbers, even after the company implemented a first round of changes to its software. The Indian Air Force made similar accusations, according to a report from the New Indian Express newspaper. Protesters in Hong Kong, who continue to hold demonstrations in the streets opposing China's intervention in the region's elections, say Xiaomi's line of Mi phones can be used as tools of government spying.
"Our primary goal in moving to a multi-site server architecture was to improve the performance of our services for Mi fans around the world," Barra wrote. "This is a very high priority for Xiaomi as we expand into new markets over the next few years."
At just four years old, Xiaomi should be able to sustain healthy growth with China alone. The company passed Samsung in the second quarter to become the largest smartphone vendor in China, according to market research. But Lei Jun, the charismatic co-founder and chief executive officer, has made it clear that he wants to conquer the world. Xiaomi thinks India can eventually be as big of a market for the company as China. The thing is: so does Google. The Silicon Valley giant wants to prevent Android from splintering in India like it has in China, thanks largely to the appeal of Xiaomi's bargain hardware. After India, Google is going after "the largest 40 or so countries, market by market," Bloomberg Businessweek reported.
From a data perspective, the question for consumers in developing countries is: Who do you trust more — China or the U.S.?
Before it's here, it's on the Bloomberg Terminal.
LEARN MORE