'Vanilla Long' Trades May Be Going Way of Vanilla Ice
Michael P. Regan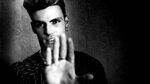 Ilana Weinstein is a recruiter, a talent scout if you will, for hedge funds and other masters of our financial universe.
As such, she has a pretty unique perch from which to view not only markets but the players within them and what they do to put points on the board. And after the volatility that swept across asset classes in the past month, it's likely that some readers may suddenly find themselves in need of her services and very much would like to hear what she has to say.
While speculation has run rampant about what hedge funds will be sending out the ugliest end-of-month letters next week, the spasms in the markets may end up being a net positive for the alternative investment management industry, according to Weinstein, head of IDW Group LLC and owner of a resume that includes entries at Goldman Sachs Group Inc., Boston Consulting Group Inc. and Harvard Business School.
"The last two years have been an unusual environment," Weinstein told Tom Keene and Scarlet Fu on this morning's "Bloomberg Surveillance" program. "Anything you did other than go long would've hurt you. And if that was going to continue for the next five years, just playing the broader indices, and doing vanilla longs, would be the way to go. And you don't necessarily need hedge funds as much. But now with this volatility, we're seeing more complexity and a regime that may make it more advantageous to hedge, as in hedge fund."
Hello Calpers? We have Ilana Weinstein holding on line two.
'Storm Coming'
Of course, Weinstein has a horse in this race. She runs a business recruiting hedge fundies and her brother Boaz Weinstein helps run Saba Capital Management.
Still, it's hard to argue with what she just said about the markets, and even hedge funds themselves are likely questioning whether their portfolio recipes had contained too much vanilla.
Forget for a minute about all the macro concerns, like the European economy, the strong dollar and even Ebola, the black swan which grew to the size of a Boeing Dreamliner as it circled above the markets last week.
Instead, consider the micro: The court decision that sent Fannie Mae down more than 50 percent in six sessions, the surprise bankruptcy filing of Apple Inc. supplier GT Advanced Technologies Inc., or the Kerrisdale Capital short that sent Globalstar Inc. shares, which were at $3.89 at the market's last record on Sept. 18, to as low as $1.71 by Oct. 13.
Micro Focus
These events left a considerable ding in the P&Ls of any fund holding them. Globalstar was 23 percent owned by hedge funds, according to data compiled from Bloomberg based on the most recent regulatory filings. Hedge funds held 6.1 percent of GT Advanced Technologies, the most after investment advisers at 85 percent. Fannie Mae is almost 97 percent owned by the government, but hedge funds crowded into what they could, holding almost all of what was available to private investors.
It will perhaps never be known exactly how much those events contributed to the volatility over the last month, versus how much the macro concerns did. And it won't be until the October letters land in inboxes that we know for sure who was wearing a bathing suit when the tide went out and who wasn't.
"You don't want to see herd mentality, obviously, that's not gone well," Weinstein said, without naming any specific herds. "When things don't go well, it gets worse because everybody's in the same things."
Yada, yada yada, you may be thinking at this point, just tell me what I should say to Weinstein if she takes my call.
Here are some communication tips from her interview today: Be "able to be succinct and get to the bottom line very quickly. What are the fundamentals, why do you like this idea and how is your thesis differentiated from everybody else?
Don't brag about what business school you attended.
''For the hedge-fund world, I will tell you we have clients who see it as a negative, I'm not exaggerating, to go to business school."
And don't brag about any vanilla long ideas. They've become about as popular as Vanilla Ice.
Before it's here, it's on the Bloomberg Terminal.
LEARN MORE