Whole Foods Tries First National Ads in Sustainability Arms Race
By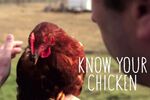 Do-gooder grocer Whole Foods has a message for America: "Values Matter." That's the tag line for the company's first national advertising campaign, which will run through the winter. As growth has slowed and competing retailers add more sustainably produced foods to their shelves, Whole Foods seems eager to stake its claim into doing sustainability better.

"Our standards are more rigorous. This is what we do," says Jeannine D'Addario, global vice president for marketing. "We are the pioneers in the industry, and we have created the most demanding quality standards in the business." Here are some of Whole Foods' new television ads:
The TV spots will appear during popular shows such as Modern Family and Scandal, and ads will also run in print and online. The initial investment for the campaign will be about $15 million to $20 million, says D'Addario. The company also recently introduced a new system for rating produce and flowers.
Whole Foods so far has done only regional advertising, and the new campaign is sizable for a company that still has a limited footprint: With only about 390 stores currently (Kroger has 3,784), Whole Foods plans to have more than 500 locations by 2017.
The other goal is to shift consumers' focus from the chain's "Whole Paycheck" reputation as it tries to offer more low-priced options. "We're not doing a national advertising campaign to try to drive short-term sales," Co-Chief Executive Officer John Mackey said during an earnings call earlier this year. "We're trying to, in some ways, change what we think is a negative narrative about our company" and articulate what distinguishes Whole Foods from competitors.
Before it's here, it's on the Bloomberg Terminal.
LEARN MORE