OSHA's New Rules for Ebola and Other Diseases Could Be Years Away
By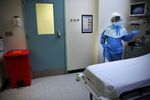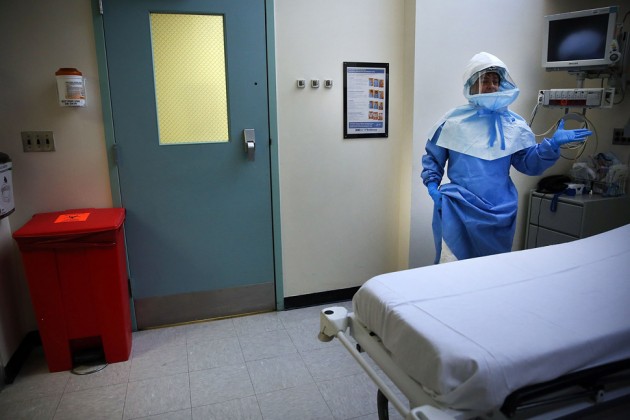 The messy handling of the first Ebola case in the U.S. prompted the nation's largest nurses' union to urge stricter federal safety standards for hospitals. National Nurses United wants at least two full-time nurses assigned to each Ebola patient and full-body hazmat suits—and, above all, a concerted effort by the federal government to ensure rules are followed. "There is no enforcement," NNU Co-President Jean Ross said in a recent interview. "There is no one to say, 'You will do what the CDC says.'"
At least one federal agency is considering new regulations that, while not specifically targeted toward Ebola, would raise standards for workplace safety from infectious disease. In its regulatory agenda published in June, the Occupational Safety and Health Administration announced it was "considering the need for a standard that employers establish a comprehensive infection control program and control measures to protect employees from infectious disease exposures to pathogens that can cause significant disease." Beyond health-care facilities, OSHA noted that such measures would potentially be needed in workplaces including prisons, homeless shelters, and drug treatment centers.
OSHA's current rules on blood-borne pathogens, respiratory protections, and personal protective equipment, as well as the Occupational and Health Act's General Duty Clause, offer protection for frontline health workers in the U.S. and others who could be exposed to Ebola and other diseases. But Jesse Lawder, an agency spokesman, said in an e-mail last week that "an infectious disease standard would make that enforcement much more efficient and effective."
Still, OSHA's effort to gather input on a potential rule change from small businesses—a preliminary step required under the 1996 Small Business Regulatory Enforcement Fairness Act—isn't expected to be completed until the end of the year. A final rule could be years away.
When it comes to the current Ebola cases, Lawder said by phone last week, OSHA's role "has mainly been to provide as much information as we can."
Before it's here, it's on the Bloomberg Terminal.
LEARN MORE