India Steps Closer to Ending 40-Year-Old Monopoly on Coal
Rajesh Kumar Singh and Rakteem Katakey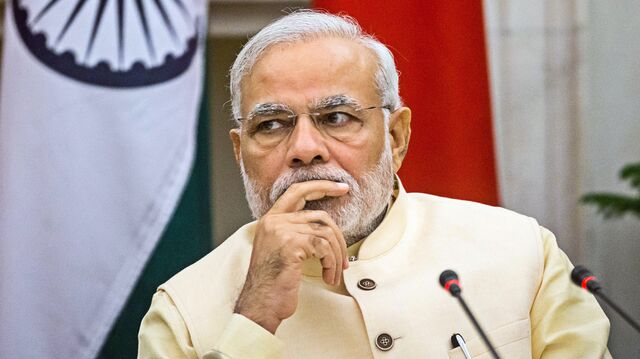 India stepped closer to ending a four-decade-old government monopoly on mining and selling coal as Prime Minister Narendra Modi seeks to tackle fuel shortages.
The government approved a decree enabling it to permit commercial mining in future, Finance Minister Arun Jaitley said at a briefing in New Delhi yesterday, without giving a timeline. The ordinance also allows auctions of coal mines to private companies for their own use, he said.
Modi made curbing blackouts a priority after sweeping to office in May on a pledge to revive growth in Asia's third-largest economy from near the slowest pace in a decade. State-owned Coal India Ltd. has missed output targets in at least the past four years, and easing its grip may allow companies such as Sesa Sterlite Ltd. and NMDC Ltd. to profit from the world's fifth-biggest reserves.
Enabling private companies to mine and sell coal would be "one of the key game-changing reforms," said Sonal Varma, an economist at Nomura Holdings Inc. in Mumbai. "Fuel availability has been a big concern for the economy."
Opening up the coal industry risks stoking protests by some of Coal India's about 325,000 workers and executives, at the same time as the government prepares to sell a 10 percent stake in the company that would fetch about 228 billion rupees ($3.7 billion).
Coal India accounts for more than 80 percent of the country's production. The government wants to spur competition in the industry, Jaitley told the NDTV 24x7 television channel today.
Will Resist
"We'll resist every move to privatize the sector," said Jibon Roy, general secretary of the All India Coal Workers Federation.
The government has previously attempted to open coal mines for non-state companies. A bill to allow mining and sale of coal commercially was introduced in the parliament in April 2000. Successive governments failed to push the law through, after protests from various trade unions, according to a statement on the Press Information Bureau's website.
Coal India fell as much as 2.6 percent in Mumbai, heading for the sharpest drop since Sept. 11. Miners Sesa Sterlite gained as much as 6.7 percent, NMDC 2.6 percent and Hindalco Industries Ltd. 3.1 percent. Lenders Power Finance Corp. surged as much as 6.9 percent and Rural Electrification Corp. 7.9 percent.
Modi on Oct. 18 scrapped controls on diesel prices and increased natural gas tariffs for the first time in four years in his biggest steps toward curbing subsidies, spurring energy output and boosting growth.
Power, Steel, Cement
State-owned companies requiring coal, such as NTPC Ltd. and Steel Authority of India Ltd., will be allocated coal mines, according to Jaitley. Private power, steel and cement companies can bid for mines in an electronic auction, he said.
Only companies incorporated in India will be allowed to bid in the auction, which will include some of the 214 mines allotted to companies for their own use that were canceled by the Supreme Court last month, Power Minister Piyush Goyal told reporters yesterday.
Companies which are convicted of wrongdoing in coal mine allocations will be barred from bidding, Jaitley said. The Central Bureau of Investigation is probing the case.
The ordinance will lapse if parliament fails to support the measure in a vote within six weeks of the opening of its next session, expected next month. The decree will also allow the transfer of land over the canceled mines to the winning bidder. The price for the land would be decided by a committee later, Jaitley said.
Modi's government implemented the ordinance to boost coal production and curb imports of the fuel amounting to $20 billion a year, Jaitley said. The move doesn't count as de-nationalization of the industry, he added.
Before it's here, it's on the Bloomberg Terminal.
LEARN MORE