pursuits
How Reebok Lost Its Game: A Three-Sport Story
By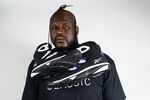 Adidas would book roughly a 42 percent loss on Reebok if it accepts a $2.2 billion bid for the brand from a group of investors in Asia. Needless to say, the German apparel giant's investment hasn't panned out well.
There was plenty of promise at first. When Adidas bought the brand in 2006, Reebok was still riding high on an endorsement deal with Jay Z, whose S. Carter sneakers were the brand's fastest-selling shoes of all time. (He even rapped about them in a commercial with 50 Cent.)
But a sportswear brand needs more than musicians—it needs, well, sports. And this is where Reebok has been beaten soundly in the past eight years, in three key U.S. sports:
 
Football: Reebok's 10-year contract to supply all of the NFL's uniforms and "on-field apparel"—see Bill Belichick's famous hoodie—expired in 2011. Nike beat out Rebook to snag the NFL's exclusive license, signing a five-year deal at a time when football's popularity was surging. How critical was Reebok's football business? At one time, Citigroup estimated that almost two-thirds of the brand's U.S. revenue came from the NFL tie-in.
Basketball: To be fair, this one wasn't exactly Reebok's fault. In 2001 it had negotiated a 10-year contract with the NBA. But when Adidas bought it in 2006, it elbowed Reebok out of the way and signed its own 11-year, $400 million deal with the league. Professional basketball thought the Adidas stripes might better carry the game abroad to Europe and Asia, and the brand that once shod Shaquille O'Neal and created the Pump sneaker was suddenly on the sidelines.
Hockey: Reebok ostensibly still owns the ice. It's had a virtual lock on NHL licensing since it bought CCM, a storied Canadian sports gear maker, in 2004. But unlike Nike and Under Armour, the company's marketing strategy has been anything but cohesive. In any given hockey game, fans will see apparel branded "Reebok," "RBZ," and "CCM." Meanwhile, Adidas is reportedly talking to the league about putting its own name on jerseys in place of Reebok's. And Performance Sports Group, whose Bauer brand was once owned by Nike, plans to bid for the NHL license when Reebok's current deal expires in 2016.
Before it's here, it's on the Bloomberg Terminal.
LEARN MORE