pursuits
Here's What's Playing on America's First "Classic Hip-Hop" Radio Station
By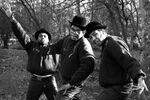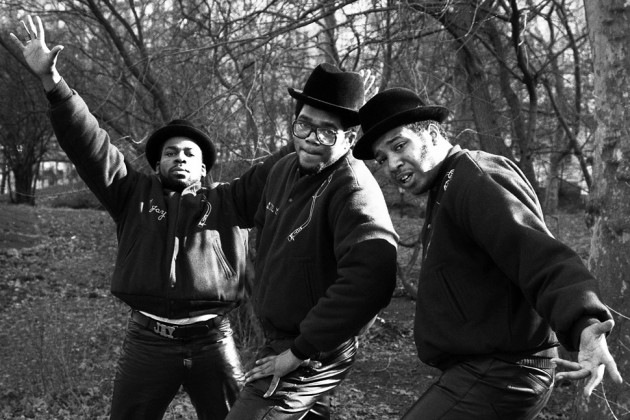 Last week, a Houston news radio station played nothing but Beyonce songs for four straight days, then dropped "My Mind Playing Tricks On Me," the 1991 track by local rap heroes the Geto Boys.
It was an apt way to announce the station's new in-with-the-old format: Rechristened Boom 92, the station declared that it would become the first major market radio station dedicated to classic hip hop. Instead of Drake and Nicki Minaj, it would play "the hip hop you grew up with"—assuming that you grew up with Dr. Dre and Missy Elliott. If that sounds awesome to you, you're going to love a recent Boom 92 playlist.
In many ways, this is an idea whose time has come, which is another way of saying that hip-hop, and its first-wave fans, are, well, old. Dre will be 50 in February; Ice-T is just 10 years away from his first Social Security check. Licensed to Ill topped the Billboard charts in 1987; three years later, hip-hop made up one-third of the Hot 100. By 1999, it was the country's best-selling genre, with more than 81 million albums sold. The fans who propelled the early boom probably don't know Young Thug from Rich Homie Quan, and don't want to.
The obvious parallel is to classic rock radio—a format that emerged in the early-1980s as baby boomers rejected punk and disco, and radio execs realized it was easier to serve up old songs than convince their aging audiences to try new music. It eventually morphed into a touchstone of middle-age: Every so often, a cultural observer wakes up, checks his bald spot and wonders how Green Day or Smashing Pumpkins or some other band of his own youth got lumped in with Led Zeppelin and Aerosmith on the radio dial.
Not that advertisers minded. Older listeners are generally wealthier and better educated than younger audiences, says Mark Fratrik, who studies the radio industry as chief economist at consultancy BIA/Kelsey: "That's why adult contemporary always does well on revenue share."

That makes the format attractive to Radio One, a Silver Springs, Md.-based "urban media specialist" that owns Boom 92 and 51 other broadcast radio stations nationwide, and generated $448 million in revenue last year. "This is not an urban radio station; it's general market," senior vice president Jay Stevens told industry website Inside Radio. "We did extensive research to find the sweet spot of crossover hip-hop from that period."
It's not clear this will work. Radio in general is still struggling, and there may not be enough listeners to support multiple hip-hop formats. New York's longtime classic R&B station, Kiss-FM, went off the air in 2012 (ESPN now broadcasts on its frequency). Los Angeles-based KDAY avoided a stranger end when its owner toyed with the idea of broadcasting in Mandarin. And last year, the owners of a Birmingham, Ala.-based station that played rap oldies switched to easy listening and rebranded the station as Ya'll 102 in a bid for (even) older listeners.
(
Corrects the release date of 'Licensed to Ill' in the fourth paragraph.
)
Before it's here, it's on the Bloomberg Terminal.
LEARN MORE