Dymon, Guard Macro Funds Said to Post Double-Digit Gains
Bei Hu and Tomoko Yamazaki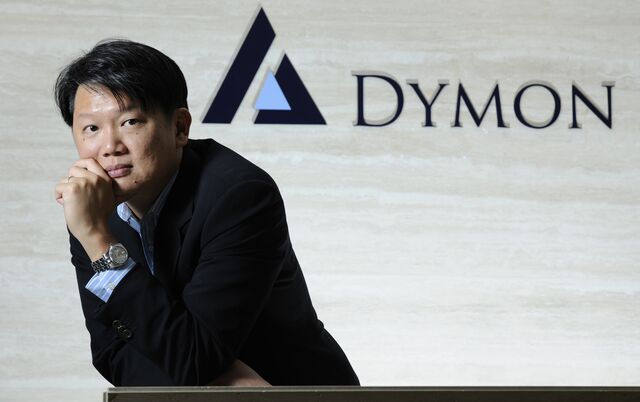 Macro hedge funds, the worst performing strategy in Asia this year, are showing signs of a turnaround after markets were roiled in September.
The $3.1 billion Dymon Asia Macro Fund advanced 2.9 percent in September and returned 13 percent this year through Oct. 10, according to a person familiar with the performance, who asked not to be identified because the information is private. The $90 million macro hedge fund of Hong Kong-based Guard Capital Management Ltd., which focuses on currencies and interest rates, rose 11 percent last month, extending gains in its first two months of trading to 12 percent, said a person with knowledge of the fund.
Price swings have returned to markets, especially in currencies, as a U.S. economic recovery raised the prospects of interest rate increases and monetary policies in the U.S., China, Europe and Japan will diverge. Macro funds, which can bet on stocks, bonds, commodities and currencies, and seek to profit from broad economic trends, were among the best performers in September with a gain of 1.1 percent, according to data compiled by Bloomberg.
"There are a lot more macro-related opportunities," said Mohammad Hassan, an analyst at Singapore-based data provider Eurekahedge Pte. "The markets are starting to respond to the fundamentals. We have different economies moving in different directions."
Matthew Edwards, Guard Capital Management Ltd.'s head of business development, and Dymon Asia Capital (Singapore) Pte's Chief Executive Officer David Chan declined to comment.
Macro Strategy
Asia macro hedge funds lost 1.7 percent in the first nine months, even after a 1.6 percent gain in September, according to preliminary data from Eurekahedge. The year-to-date number is the lowest among nine Asia strategies tracked by the Singapore-based data provider, according to information posted on its website. The region's hedge funds on average returned an estimated 4.5 percent in the first nine months.
Macro investing has lagged in the region. The strategy accounts for 3.3 percent of Asia industry assets, compared with almost 19 percent globally, according to data from Chicago-based Hedge Fund Research Inc.
That dearth has inspired former bank traders and economists to set up funds to profit from the opportunities created by the region's diverse economies and markets. In addition to Guard, former HSBC Holdings Plc economist Geoffrey Barker started Counterpoint Asia Macro Fund with City Financial Investment Company (Hong Kong) Ltd. this year.
Volatility Rises
The JPMorgan Global FX Volatility Index, a measure of the magnitude of currency market swings, rose to 7.86 percent on Sept. 30, from a record low on a closing basis of 5.29 percent on July 3.
Gross domestic product in the U.S., the world's largest economy, grew an annualized 4.6 percent in the second quarter, the fastest pace since 2011. That compares with little or no growth in the euro region and Japan, where central banks are maintaining or expanding currency-depreciating monetary stimulus.
The New Zealand dollar devalued 6.6 percent against its U.S. counterpart and the Australian dollar dropped 6.3 percent in September, the two biggest losers behind the Brazilian real among major currencies tracked by Bloomberg. The yen slid 5.1 percent, while the Taiwanese, Singapore and South Korean currencies also depreciated against the dollar.
Among other macro strategies in the region that made money last month, Fortress Asia Macro Fund returned 2 percent in September, narrowing its nine-month loss to 4.1 percent, according to a company filing to the U.S. Securities and Exchange Commission.
Guard, Dymon
Guard, which makes concentrated bets on currencies and interest-rate securities, is helmed by Hong Kong-based Leland Lim, a former co-head of Goldman Sachs Group Inc.'s macro trading team in the Asia-Pacific region outside of Japan.
Dymon, based in Singapore, was co-founded by Chief Investment Officer Danny Yong, a former Goldman Sachs and Citadel LLC trader. Fortress's Asia macro funds, which managed $3.1 billion at the end of June, are led by Singapore-based Adam Levinson.
The September performance may help Asia macro hedge funds gather assets. Guard's assets under management have increased from $50 million when it started trading on Aug. 1, said the person.
Investors pulled about $16 billion from such funds globally between the end of 2012 and June of this year, according to data from HFR.
"That trend might start to reverse once people see volatility rising and asset correlation declining," said Hassan, adding that there is usually a one- to three-month time lag before new capital starts to flow in.
Before it's here, it's on the Bloomberg Terminal.
LEARN MORE