Batman Stamps: Collectors Say Despicable, USPS Says Brilliant
Collectors accuse the struggling USPS of selling out
By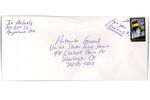 On Oct. 9 the U.S. Postal Service unveiled a much-publicized collection of limited-edition stamps featuring Batman. The release, which was timed to coincide with National Stamp Collecting Month, was the latest in a partnership with Warner Bros. and DC Entertainment intended to attract a new generation to stamp collecting. "You've got people who are fans of an icon that collect Batman memorabilia," says USPS spokesman Mark Saunders. "It's a great opportunity to reach out to younger audiences, more people, to make stamps more relevant to everyone."
Saunders says the Batman stamps are selling well. There's little question the cash-strapped agency needs to make money: The USPS has lost 22 percent of its annual mail volume since 2008. In September it defaulted for the fourth consecutive year on a $5 billion annual payment it's required to make to the U.S. Treasury to cover future retiree health benefits. Stamps bought by collectors and stuck in albums, rather than used to send mail, should represent almost pure profit to the agency. The USPS previously released Batman stamps as part of a DC Comics series in 2006. It issued a series of Harry Potter stamps last year.
Traditionalists in the philatelic community counter that officials are devaluing a product that should be used primarily to honor American achievements. Tensions flared most recently in August when former U.S. Postmaster General Benjamin Bailar, himself a prominent collector, announced his resignation from the USPS's Citizens Stamp Advisory Committee (CSAC) because he was opposed to stamps like the Batman series. "They have really ruined the stamp program," says Bailar, who ran the Postal Service from 1975 to 1978. "They have prostituted it in an effort to make money."
When current Postmaster General Patrick Donahoe was appointed in 2010, he signaled he would take the stamp program in a new direction. The following year he announced that he planned to scrap the long-standing policy of honoring people on stamps only after they had been dead for at least five years. He reversed himself after members of Congress complained. Donahoe subsequently moved the stamp program into the marketing department, where it's overseen by Nagisa Manabe, a former Coca-Cola executive.
Manabe has clashed with members of the CSAC, created in 1957 by Postmaster General Arthur Summerfield to give people outside the Postal Service a voice in deciding which stamps to issue. "Nagisa would come to the committee and say, 'Well, why don't you consider such and such? I think it will sell,' " says Cary Brick, a collector and former committee member who left in January after serving for 12 years. "It's kind of taking it away from John Q. Citizen." Last year, Brick says, committee members walked out of a meeting with Manabe in protest of commercial stamps.
USPS spokesman Saunders dismisses the complaints. "Nagisa is listening to CSAC," he says. (The USPS declined to make Donahoe or Manabe available for an interview.) Last year, he adds, the USPS also issued stamps devoted to more conventional subjects such as muscle cars and lighthouses, which also appeal to nontraditional collectors.
The advisory committee has clashed with the USPS before—and lost. Azeezaly Jaffer, a former director of the USPS stamp program, says the committee opposed an Elvis Presley stamp issued in 1993. Postmaster General Anthony Frank waved their concerns aside and went on Larry King Live to announce the release of dueling designs featuring images of young and old Elvis. The 29¢ stamp was a hit, becoming the most popular commemorative stamp in USPS history, according to the Associated Press. (Young Elvis won.) "The postmaster general at the end of the day has the prerogative to say, 'This is what we're going to do,' " says Jaffer.
BOTTOM LINE -
The bottom line: As it struggles with budget shortfalls, the USPS has tried to revive interest in stamp collecting, alienating traditionalists.
Before it's here, it's on the Bloomberg Terminal.
LEARN MORE