Agile Property Seeks to Raise HK$1.65 Billion From Rights Issue
Regina Tan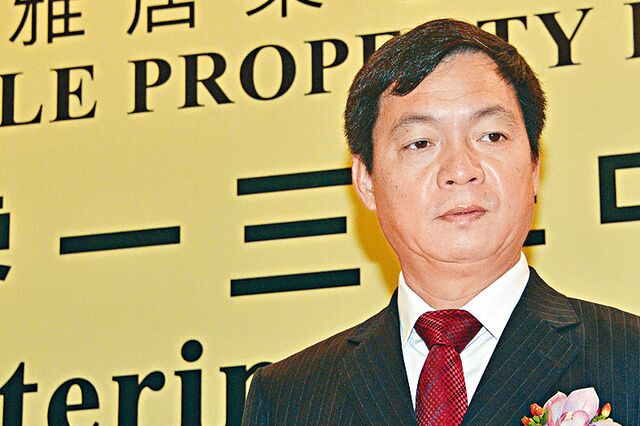 Agile Property Holdings Ltd., the Chinese developer whose chairman was confined by prosecutors, plans to raise HK$1.65 billion ($213 million) from a rights issue to refinance a loan due in December.
The 1-for-8 stock issue will be offered at HK$3.80 a share, and be underwritten by a family trust of Chairman Chen Zhuolin, the company said in a statement to the Hong Kong stock exchange. Agile also said it can't contact an executive director following a probe by the Chinese Communist Party's discipline commission.
Huang Fengchao, the director in charge of real estate projects in Yunnan and Hainan provinces, asked a manager on Oct. 11 to assist with queries from the Central Commission for Discipline Inspection, Agile said. The company is now unable to contact Huang, and hasn't received any formal notification from the government.
Shares of the company plunged Oct. 13 after the Guangdong-based company said its chairman has been confined since Sept. 30 by Chinese prosecutors in the southwestern city of Kunming. The company had to scrap an earlier rights issue that would have raised HK$2.8 billion.
Agile is also in discussion with banks on an extension of the loan, while considering more fundraising options, it said.
Before it's here, it's on the Bloomberg Terminal.
LEARN MORE