Back-Surgery Center Dangled Illegal Incentives, Lawsuit Alleges
By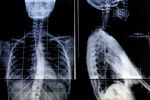 One of the country's busiest back-surgery centers allegedly offered illegal incentives to get patients to undergo spine operations there, including paying for airfare and hotels as well as other out-of-pocket expenses, according to claims made in a Florida lawsuit filed by a competitor.
The Tampa (Fla.)-based Laser Spine Institute, which advertises for patients on national cable channels like CNN and through seminars at hotels across the country, made allegedly improper offers in e-mails that were obtained through discovery requests in the lawsuit. Laser Spine, in a statement issued by its lawyer, said the claims in the lawsuit are "unproven allegations asserted by a competitor."
In one 2012 e-mail, a "patient coordinator" at the Laser Spine Institute informs a co-worker that he "had to offer free hotel to close deal" with a patient who was insured through Medicare. The patient coordinator wrote that he informed the patient that he "needed to put hotel in her travel companions name due to medicare rules."
Medicare prohibits offering inducements to patients, says Kevin Darken, a former federal health-care fraud prosecutor in Florida. "The e-mail is very problematic because a free hotel stay for a Medicare patient clearly qualifies as remuneration, and providing a free hotel stay to close a deal indicates that the hotel stay was intended as an inducement to the patient," he says. Putting the hotel in another person's name also suggests the company was aware of the restrictions against inducements, Darken says.
LSI did not answer specific questions about the e-mails. The company's statement said its employees "are extensively trained on procedures and protocols to ensure that we comply with state and federal requirements. As an additional step to ensure quality, our compliance team monitors all patient communications and takes corrective action as appropriate."
Laser Spine treats about 5,000 patients a year. It is expanding into several new markets in addition to tripling the size of its Florida headquarters. Laser Spine spent more than $10 million last year on national cable television advertising, according to Kantar Media. Its profit margin from 2006 through 2009 was 34.3 percent, according to testimony from a company official in an unrelated court case.
The lawsuit disclosing the e-mails was filed by the owner of the Bonati Institute, a rival spine-surgery center that claims it once employed the founders of the Laser Spine Institute. The lawsuit, filed in Hillsborough County (Fla.) Circuit Court, alleges the Laser Spine Institute has defamed Bonati and interfered with its business by making false claims to patients considering surgery there.
Laser Spine recruited patients willing to gather intelligence on Bonati by having them pretend to be interested in surgery at the rival facility, according to the e-mails. These patients were called "secret shoppers." In one instance, Laser Spine executives discussed having an unidentified woman accompany a patient to Bonati by "pretending to be his girlfriend." The e-mail says Laser Spine will have to pay the woman, whose name was redacted in the copy of the e-mail, for her time "as we have in the past."
The e-mails also reflect situations where Laser Spine representatives reassured skeptical patients who found reports of patient complaints and malpractice cases against the center on the Internet.
In at least two instances—in 2010 and 2011—a Laser Spine representative told a prospective patient that the center had never had a malpractice case. Malpractice lawsuits against the center date back to at least 2009. By the end of 2010, Laser Spine's malpractice insurer had already paid $650,000 to a 61-year-old woman who alleged she suffered permanent nerve damage and was rendered incontinent from surgery at the institute, according to a state of Florida database.
Laser Spine is currently fighting a lawsuit filed by wrestler Hulk Hogan, who alleges he underwent a half-dozen "unnecessary and ineffective" spinal operations there that worsened his back problems. In another lawsuit filed last month, a Laser Spine patient alleges he had to be taken to a local hospital by ambulance after a botched seven-hour surgery left him worse off and with permanent injuries. The institute said it is investigating the allegations from the patient "but are confident that our medical professionals provided a high level of care."