Deflation Shows Sweden's Riksbank Can't Postpone Cut
Amanda Billner and Johan Carlstrom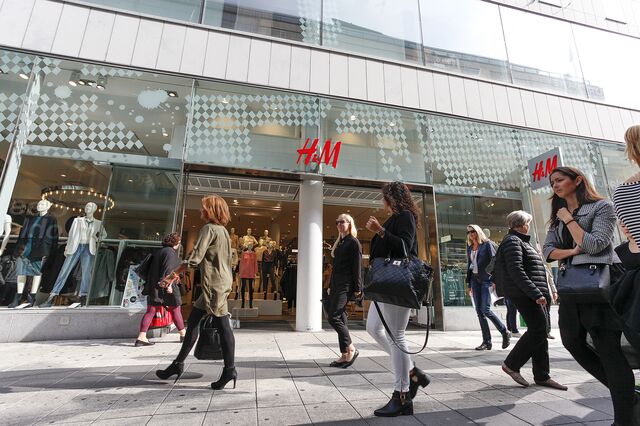 Some of the biggest banks operating in Sweden say the Riksbank will need to cut its main rate to a record low this month after a report showed deflation risks becoming entrenched.
Prices fell for a second month in September, Statistics Sweden said yesterday. That prompted banks including Nordea Bank AB, SEB AB, Svenska Handelsbanken AB, Swedbank AB and Danske Bank A/S to predict a rate cut from 0.25 percent when the Riksbank board next meets on Oct. 27.
"The likelihood of the Riksbank lowering the repo rate a little bit further has increased," said Par Magnusson, chief economist of Royal Bank of Scotland Group Plc, in Stockholm. The Riksbank may cut the repo rate by 15 basis points as a first step and then it may go even lower, he said.
Policy makers in Stockholm are battling to keep the largest Nordic economy from falling into a deflationary trap after consumer price growth lagged behind a 2 percent target for almost three years. The bank in July cut rates by 0.5 percentage point to match a record low after Nobel Laureate Paul Krugman earlier this year warned Sweden faces a Japan-like deflation trap.
Future Rates
Future rates on the Riksbank's benchmark declined yesterday, as the contract expiring in December fell to 0.18 percent. OIS pricing showed a 62 percent probability of a cut to 0 percent at the October meeting, compared with a probability of just 3 percent on Oct 13.
Consumer prices fell an annual 0.4 percent in September, dragged down by food, clothing and consumer goods. Prices were seen declining 0.1 percent in a Bloomberg survey and the Riksbank had predicted a 0.01 percent gain. Including mortgage costs, prices rose 0.3 percent, half the estimated pace, and below the 0.7 percent Riksbank forecast.
"As a consequence of the very low September reading, we change our view on the Riksbank and now expect a rate cut," Torbjoern Isaksson, chief analyst at Nordea Bank AB, said yesterday in a note. "We believe the repo rate will be cut by 20 basis points to 0.05 percent."
Handelsbanken and SEB also see a cut to 0.05 percent, matching the European Central Bank's level.
Ingves Outvoted
Riksbank Governor Stefan Ingves, who in July was outvoted by the majority on the board in calling for just a quarter point cut, told reporters in Gothenburg yesterday that Sweden is currently in "a very unusual situation" and that policy makers will make a full assessment of the situation. He said he wouldn't make a decision off one reading.
Ingves, who is also chairman of the Basel Committee on Banking Supervision, had been reluctant to lower rates out of concern that would fuel further consumer borrowing and stoke financial imbalances.
"We'll have to work as well as we can to boost inflation," he said. "We think that the economy will improve and that the rate will gradually rise but should the development in some way be different, then our view" is to cut rates further rather than resorting to other measures, he said.
Before it's here, it's on the Bloomberg Terminal.
LEARN MORE