Apple Steals Its Own IPad Thunder With Photo Before Event
Tim Higgins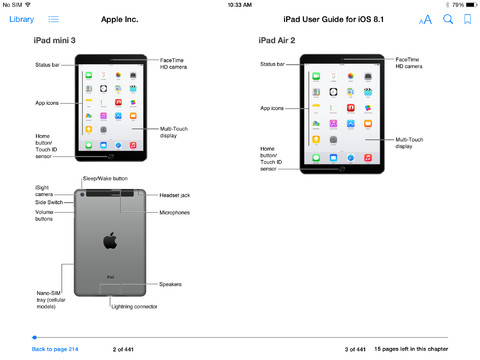 The masters of suspense in Cupertino took the surprise out of their big iPad introduction tomorrow.
Apple Inc., known for its strict secrecy ahead of product announcements, posted images and some details about its newest iPad tablets on its iTunes website briefly today, quickly grabbing the attention of company enthusiasts on the Internet before the information was removed.
The company is holding an event tomorrow at its headquarters in Cupertino, California, where it is set to introduce a new version of its 9.7-inch (24.6-centimeter) iPad and the smaller iPad mini, a person familiar with the plan has said. Chief Executive Officer Tim Cook is aiming to reinvigorate the iPad line after sales of the tablets, Apple's second-biggest product by revenue, have declined for two straight quarters.
"Usually there is always a Vietnamese blogger or a Taiwanese blogger who will find a blueprint of the device days before it launches, but for Apple to make a mistake" is rare, Jean Philippe Bouchard, an analyst at IDC, said in a telephone interview.
The images posted indicate the next version of the 9.7-inch device will be called iPad Air 2, while the smaller model will be dubbed iPad mini 3. Both will come with Touch ID, the fingerprint scanner introduced last year on Apple's iPhone 5s.
Trudy Muller, an Apple spokeswoman, didn't immediately respond to a request for comment. The website 9to5Mac reported Apple's posting of the iPad photos earlier today.
Product Flurry
The company hasn't introduced a new iPad since last October, and consumer tastes have been shifting toward smartphones with bigger screens. The new iPads' rollout follows the release of Apple's latest iPhones, the 6 and 6 Plus, which have larger displays than the company's older devices. The phones were unveiled in September, along with a smartwatch and new mobile-payment system, as Cook seeks to build out the company's key products and move into new categories.
Apple also is adding a gold color option for its full-size iPads, people familiar with the plans said earlier this month.
The shares of Apple dropped 1.2 percent to $97.54 at the close in New York. The stock has gained 22 percent this year.
Before it's here, it's on the Bloomberg Terminal.
LEARN MORE