Morgan Stanley Shuffles M&A Business Leadership in Asia
Cathy Chan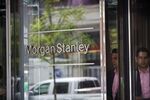 Morgan Stanley named Samuel Kim vice chairman of Asia-Pacific investment banking and promoted two senior bankers to run the mergers business as it competes with Goldman Sachs Group Inc. to be the region's top M&A adviser.
Richard Wong and James Tam will become co-heads of mergers and acquisitions, replacing Kim, according to an internal memo obtained by Bloomberg. Nick Footitt, a Hong Kong-based spokesman for the U.S. bank, confirmed the contents of the document.
Morgan Stanley has been ranked among the top three advisers on mergers in Asia-Pacific excluding Japan since 2009, data compiled by Bloomberg show. The New York-based firm is second this year, working on deals valued at $78.7 billion, just $145 million less than Goldman Sachs.
Kim's move will allow him to focus on developing relationships with the biggest clients across the region, according to the memo. The 15-year veteran at Morgan Stanley became head of Asia-Pacific M&A in 2010 and was previously chief operating officer for investment banking.
Under the leadership of Kim, 41, the bank was involved in deals including the $6.6 billion acquisition of Australia's Queensland Motorways Ltd. this year by a Transurban Group-led consortium.
Wong and Tam are managing directors based in Hong Kong. Wong, 39, joined the firm in 1998 and was most recently deputy head of M&A in the region. He worked on MBK Partners Ltd.'s $2.4 billion sale of a majority stake in cable operator China Network Systems Co. to Taiwan's Ting Hsin International Group.
China Focus
Tam, 37, who started at Morgan Stanley more than 16 years ago, joined the M&A department in 2010 and has been focusing on China transactions, the memo showed. He was involved in Shuanghui International Holdings Ltd. $4.7 billion acquisition of Smithfield Foods Inc., the largest Chinese takeover of a U.S. company, last year.
Other investment banks in Asia are also promoting veterans to senior coverage roles to keep talent and leverage their years of ties with customers.
Goldman Sachs in June appointed Richard Campbell-Breeden, former head of M&A for Asia-Pacific excluding Japan, as vice chairman of investment banking for the region. John Kim, co-head of Goldman Sachs Korea, was named to succeed Campbell-Breeden.
Alex To, Morgan Stanley's former chairman of China investment banking, left to join Bank of America Corp. in a similar role last month. He is co-head of China global corporate and investment banking and head of China investment banking, Mark Tsang, a Hong Kong-based spokesman at Bank of America, said last month.
Before it's here, it's on the Bloomberg Terminal.
LEARN MORE