Geberit Bids $1.4 Billion for Toilet Manufacturer Sanitec
Patrick Winters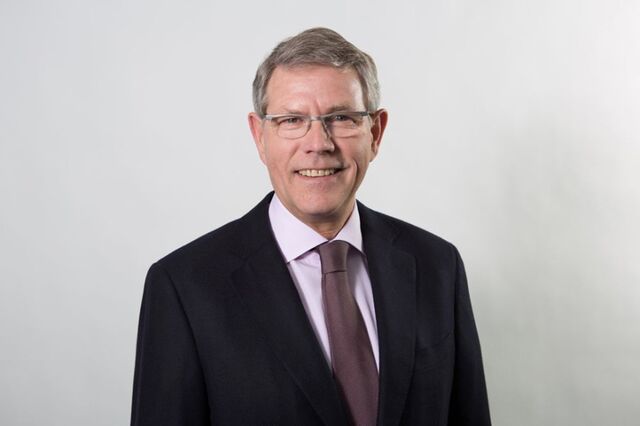 Geberit AG, the Swiss maker of bathroom piping, offered about $1.4 billion to buy Finnish ceramic toilet maker Sanitec in what would be Chief Executive Officer Albert Baehny's biggest acquisition.
Shareholders of Sanitec, listed on Sweden's stock exchange by the Wallenberg family's private-equity firm EQT Partners in 2013, will receive 97 kronor per share, valuing the business at 9.7 billion kronor, Jona, Switzerland-based Geberit said today in a statement. That's 55 percent higher than yesterday's closing price, and Sanitec's board recommended the offer. The stock surged as much as 54 percent.
"We are surprised by this move," Andre Kukhnin, an analyst at Credit Suisse, wrote in a note to clients, adding that a change in the competitive landscape as well as Sanitec's share price decline from a high of about 90 kronor in July may have attracted the bid. Geberit "consistently commented on the ceramics market as unattractive, because of its competitive nature and resultant low operating profit margins."
Combining Helsinki-based Sanitec's strength in bathtubs and toilets with Geberit's expertise in pipes and plumbing would create a company with sales of about $3.4 billion. The transaction, backed by investors EQT and Zeres Capital, will also boost Geberit's sales as Europe's building industry creeps out of a recession.
Emerging Foothold
"It's impossible to find any acquisition target with our margin level," Baehny said at a presentation in Zurich. "Either we stick here and refine our results, or we make a move," he said of the acquisition of Sanitec. Geberit will gain a foothold in emerging markets such as Russia and Turkey as well as improved access to consumers through the deal, the executive said.
Once the acquisition is complete, the entry barriers in the business for prospective new competitors will be significant, he said.
Geberit shares gained as much as 5.4 percent in Zurich and were trading 1.4 percent higher as of 12:24 p.m. for a market value of 11.1 billion Swiss francs ($11.5 billion). Sanitec traded 51 percent higher at 94.75 kronor in Stockholm.
EQT sold half of its 40 percent stake in May in Sanitec, which markets brands such as Twyford in the U.K. and Keramag in Germany.
Largest Transaction
This is the largest transaction for Geberit, the maker of the luxury Aquaclean shower toilet. Baehny is targeting Sanitec, whose roots date back to bathroom installations in the 18th century, as the company's shares this week traded close to their listing price in December.
Geberit said it could still withdraw its offer, citing a list of seven conditions that must be fulfilled. These include no other competing offer with more favorable terms, and no unexpected material changes to sales, profit and liquidity at Sanitec.
The acceptance period for the bid is expected to begin on or about Nov. 17 and expire on or about Dec. 22, Geberit said.
JPMorgan Chase & Co. will provide a loan to help finance the offer and also acted as financial adviser to Geberit.
Before it's here, it's on the Bloomberg Terminal.
LEARN MORE