pursuits
For Crumbs' Second Act, It's All About Cronut-Inspired Pastries
By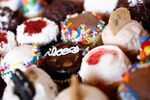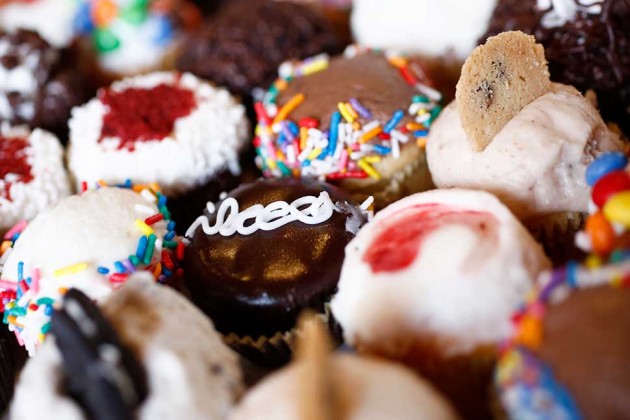 It's impossible to survive on cupcake crumbs, as the closing of Crumbs Bake Shop's 48 cupcake stores in July revealed. So the chain, which was saved from bankruptcy and just today reopened 26 locations, is coming back in a slightly different form.
Marcus Lemonis, the investor and CNBC realty star who bought the chain with Fischer Enterprises this summer, said in an interview that Crumbs needs to diversify. He has decided to get rid of the company's old management team and create a menu in which cupcakes—the very fuel that propelled the company's short-lived success—will only make up about half of sales.
What else will Crumbs sell? Lemonis promises new products such as the Baissant (a bagel-croissant mix) and the Crozell (a croissant-pretzel). Crumbs already tried another hybrid pastry, the Cronut-like Crumbnut, last year before the bankruptcy filing. "People want fun stuff," Lemonis says.
He expects about 10 percent of sales will come from new local offerings, such as challah bread in New York locations on Fridays. The shops will also sell pies made by another of Lemonis's companies and Dippin' Dots ice cream, which is owned by Fischer Enterprises. But the larger goal of adding all these new products is to get customers to visit stores even when it's not a cupcake occasion.
Crumbs won't reopen all the old stores, which Lemonis believes, in retrospect, appeared too close to one another and cannibalized each other's sales.
Outside of the shops, the company will also sell a line of Crumbs ice cream manufactured by one of Lemonis's companies in supermarkets in the Northeast. The pre-bankruptcy Crumbs had also launched a line of products for BJ's Wholesale Club, but those items are no longer available.
Before it's here, it's on the Bloomberg Terminal.
LEARN MORE