BlackRock Confident on 5% Growth Target on Shift From Cash
Adam Haigh and Bei Hu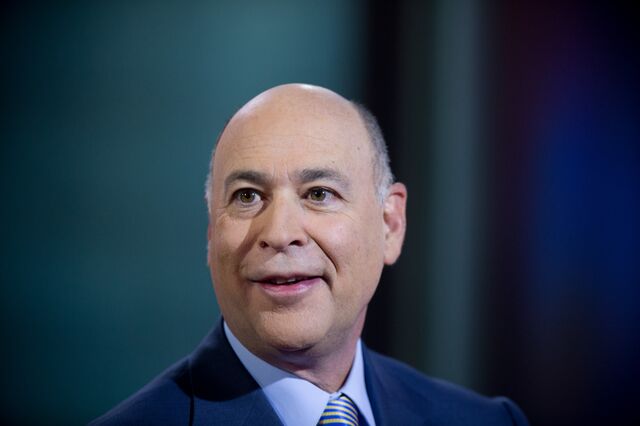 BlackRock Inc., the world's biggest money manager with $4.3 trillion, said it's confident it will achieve its 5 percent target for organic growth of assets under management as investors shift from cash to bonds and stocks.
BlackRock has been expanding client assets at about 4 percent annually excluding acquisitions, Robert Kapito, the company's co-president, said in an interview with Bloomberg Television in Hong Kong today. The firm will reach the goal as investors, who have been holding trillions of dollars in cash since the global financial crisis in 2008, return to riskier investments amid a recovery in sentiment, he said.
"There's trillions of dollars sitting in cash that is waiting to be allocated into the market," Kapito said. "When that allocation occurs, that will be the fuel behind helping us achieve our growth target."
Clients are increasingly demanding asset managers to be able to provide a full range of products, Kapito said. New York-based BlackRock has been expanding in areas from exchange-traded funds to bond trading technology, seeking to capture shifting investor appetite.
Nervous investors have been holding cash following the financial crisis, creating an investment cycle that has affected BlackRock's ability to hit the 5 percent organic growth target.
"I have to rely upon what our clients need, what the markets do; I can't dictate either of those things," he said. "When that money does come back into the marketplace, I think we'll capture a significant market share. That's what our strategy is."
BlackRock is scheduled to report earnings on Oct. 15. The firm said in July that second-quarter net income rose 11 percent to $808 million as investors added money to its funds, boosting assets and the fees for managing them.
Before it's here, it's on the Bloomberg Terminal.
LEARN MORE