Crumbs Cupcake Chain to Reopen Shops in Major Cities
Kevin Orland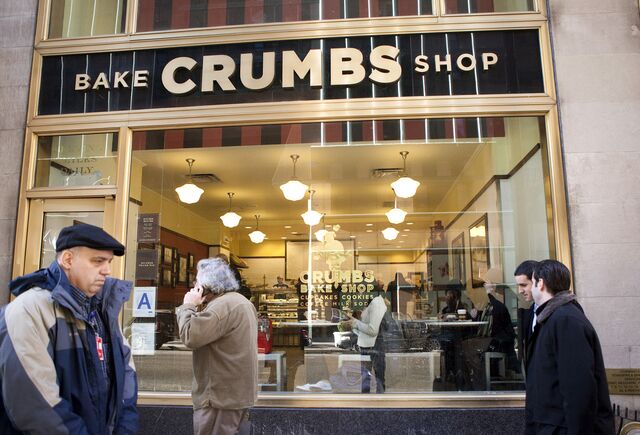 Crumbs Bake Shop, the cupcake maker that closed its stores in July, will begin reopening shops in major metropolitan areas this month, starting with a ceremony at its location in New York's Garment District tomorrow.
The New York store has been renovated to provide a more modern experience and will feature new items, including a line of frozen treats, the company said today in a statement. Marcus Lemonis, the investor and television personality who joined with Fischer Enterprises LLC to buy Crumbs out of bankruptcy, will make an appearance at the event.
Crumbs was founded in New York in 2003 and later went public at the peak of the cupcake craze, before succumbing to a crowded market and a fad that had lost its novelty. Lemonis and Fischer, the closely held investment firm that also owns the Dippin' Dots frozen treat brand and Doc Popcorn, completed their takeover of Crumbs in August.
Crumbs said it plans to open an additional 25 stores in the next 30 days.
Before it's here, it's on the Bloomberg Terminal.
LEARN MORE