Bill Murray Starts a Quiet Box Office Coup
By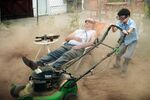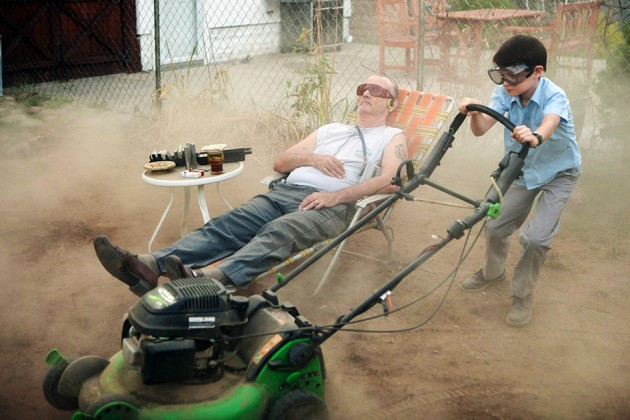 Bill Murray doesn't have leading-man abs, or even an agent for that matter, but he still has plenty of box office power. The actor's latest project, a small-budget comedy called St. Vincent, screened in only four theaters over the weekend. But it hauled in $121,000 in ticket sales, or roughly $30,300 per theater.
That's a staggering result. Gone Girl, the weekend's No. 1 draw, pulled in an average of $8,161 per theater. The box office champion of the year to date, the latest Transformers movie, garnered only $23,600 per theater during its run.
To be sure, Murray's sad-clown shtick—refined through a series of quirky Wes Anderson films, from Rushmore through The Grand Budapest Hotel, none of which were a box office force—no doubt plays better to the art-house crowds of Los Angeles and New York where his latest film screened. And Murray is unlikely to replicate the financial success of the screwball comedies that helped him break into the business decades ago.

Comedies, in general, don't play as well these days, but Murray's recent projects don't need to earn much money to break even. St. Vincent appears to hit right in Murray's thespian sweet spot of late. He plays a cranky veteran turned unlikely mentor to a kid having a tough time. Hijinks and hilarity fade to warm feelings (here's the trailer).
The Weinstein Co., meanwhile, is priming the pump a bit when it comes to selling St. Vincent. It went with an old-fashioned release schedule for the movie, premiering at a film festival and progressing to the limited release in New York and Los Angeles. Next weekend, Murray fans in 25 cities will get a chance to see the film before its "wide" release on Oct. 24.
If all goes as planned, the crowds in third-tier cities and tiny towns—from Oklahoma City to Bangor, Maine—will have heard a lot of buzz and read a few rave reviews by the time St. Vincent shows up on the local marquee.
"We're very pleased with the numbers, and we're very excited," Erik Lomis, Weinstein's president of distribution, told Deadline Hollywood. "We think it's going to have long, long legs."
Before it's here, it's on the Bloomberg Terminal.
LEARN MORE