Australia to Gain From Plunging Yields as Longest Bond Offered
Benjamin Purvis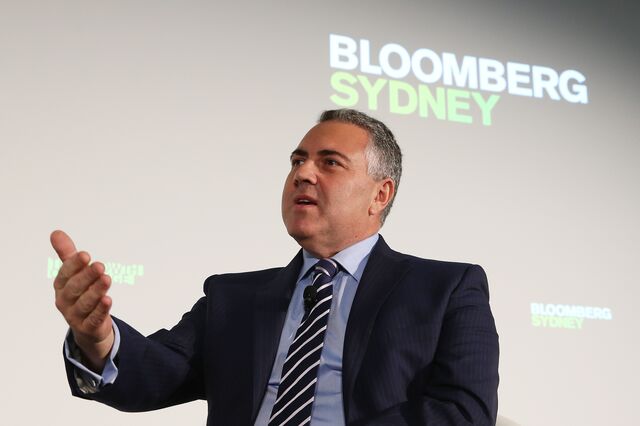 Australia's government picked a timely moment to offer its longest-ever bond, with risk-averse investors flocking to sovereign debt and pushing the benchmark yield to the lowest level in 16 months.
The 10-year bond yield fell as low as 3.25 percent today, a level unseen since June 2013, as equities around the world tumbled on concern global growth is slowing. That also added to prospects central banks worldwide will keep interest rates low.
The government is planning this week to sell notes maturing in April 2037, surpassing the tenor on a sale of 2035 inflation-linked securities from last year, it said Oct. 10. Treasurer Joe Hockey, who is struggling to get through parliamentary budgetary measures aimed at reining in the country's deficit, has previously said that he favors extending the nation's yield curve to as long as 50 years.
"We have seen very strong interest in long-dated bonds globally since about mid-September," said Nick Bishop, who helps oversee the equivalent of about $10.7 billion as head of Australian fixed income at Aberdeen Asset Management Plc in Sydney. "It's opportune, but it also reflects where the weight of money is going and there has been continued strong demand for long-dated product despite yields having fallen."
The longest-dated Australian note sale previously recorded was a A$2.1 billion offering of August 2035 inflation-linked notes conducted in August 2013, data from the Australian Office of Financial Management show.
The A$5.9 billion of April 2033 securities issued last November were the longest bonds not indexed to consumer price gains and attracted A$8.9 billion of bids, according to the government. The AOFM's largest-ever syndicated bond sale took place in March, when it sold A$7 billion of April 2026 notes.
The sale of 2037 notes will take place subject to market conditions and is being managed by Australia & New Zealand Banking Group Ltd., Citigroup Inc., UBS AG and Westpac Banking Corp., the AOFM said.
The 10-year yield was at 3.27 percent as of 1 p.m. in Sydney, while the Australian dollar was at 87.31 U.S. cents, compared with the four-year low of 86.43 cents touched earlier this month.
Before it's here, it's on the Bloomberg Terminal.
LEARN MORE